Advanced Heart Failure
Treatment at the Reid Advanced Heart Failure Center can help you feel better and live longer. Treatment is based on a phase-by-phase approach, tailored to each
patient's needs. A cardiologist, nurse practitioner and ancillary staff provide ongoing outpatient care and an individualized treatment plan that guides heart failure patients from evaluation and education to stabilization.
Through proactive management of all phases of the heart failure program, patients will be better able to take control of their condition, improve their quality-of-life and life-expectancy. They will also be better equipped to prevent unnecessary and costly emergency room and inpatient hospital treatments.
We are dedicated to help heart failure patients:
better understand their condition and treatment
improve the length and quality of life
slow the progression of the disease
receive easy and prompt access to quality health
care and advice
avoid hospitalizations
detect future heart problems before they
become life threatening
provide specialized help for individuals and families living with heart failure.
If you have been diagnosed with heart failure or cardiomyopathy (enlarged heart), ask your doctor about the Reid Advanced Heart Failure Center. Take control of your condition instead of letting it take control of you.
To schedule an appointment of for more information, call (765) 962-1337, ext. 6435.
Living Well with Heart Failure
Heart failure results from injury to the heart. Risk factors include:
Heart attack
High blood pressure (usually long-term)
Abnormal or damaged heart valves
High cholesterol
Diabetes
Obesity
Advancing age
Alcohol abuse
Sleep apnea
Symptoms
With heart failure, the heart is unable to pump enough blood to meet your body's needs. Symptoms develop over time and may include:
Shortness of breath, even during mild activity
Difficulty breathing when lying down
Weight gain with swelling in the legs and ankles (fluid retention)
Weakness and general fatigue
Cough
Some symptoms may be normal signs of aging. Early diagnosis and proper treatment can slow its progression and improve your health.
CardioMEMS HF System
The CardioMEMS HF System, from global medical device manufacturer Abbott, uses a miniaturized, wireless monitoring sensor that is implanted in the pulmonary artery during a minimally invasive procedure to directly measure PA pressure. The system allows patients to transmit PA pressure data from their homes to their health care providers allowing for personalized and proactive management to reduce the likelihood of hospitalization.

Click below to learn more about this product.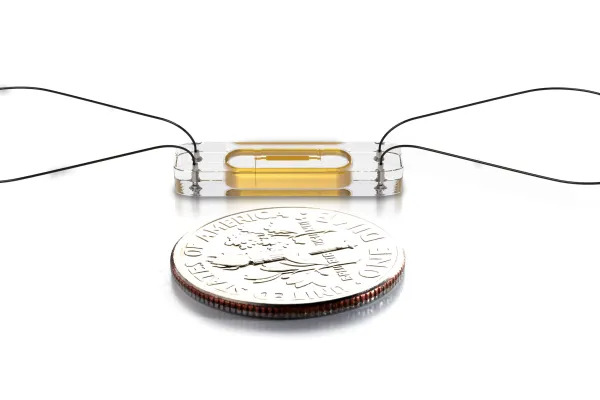 CCM Therapy
Reid Health has partnered with Impulse Dynamics to offer a breakthrough approach to the treatment of heart failure. The first and only FDA-approved heart failure therapy, called CCM Therapy, utilizes an implantable device, the Optimizer System. The device is similar in size to a pacemaker. The procedure is performed under light sedation and is minimally invasive. Following the procedure, the physician will personalize and program the delivery of the CCM Therapy and then activate the device. Once home, patients are able to charge the device with an external charger for one hour per week.