DiabetesFIT
DiabetesFIT is an exercise program designed for individuals with Type I or Type II diabetes who want to increase their fitness level and improve their blood sugar readings. We aim to educate you about the overall benefits of fitness, teach you proper form for exercises, provide the opportunity to speak with a nutritionist, and discuss health risks/complications associated with diabetes.
We offer two 60-minute classes per week tailored to each client's exercise needs and goals.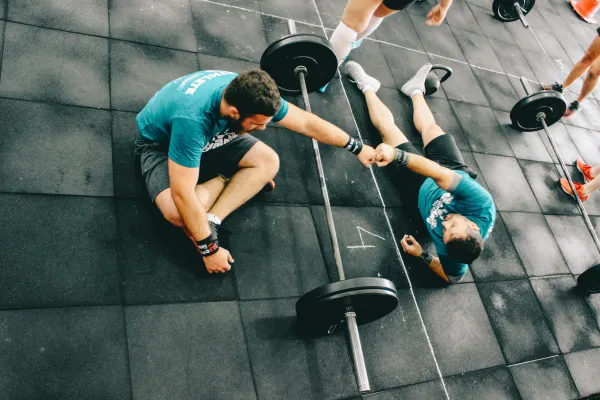 Exercises & Benefits of DiabetesFIT
Classes utilize various exercises including:
Body weight
Machines
Resistance bands
Steps
Medicine balls & bosu balls
Cardio machines
Clients can expect improvements on:
Muscle tone
Core strength
Balance
Flexibility
Ease of activities of daily living
Stress
Relaxation
Physical activity can lower blood sugar up to 24 hours after working out by making the body more sensitive to insulin. Doing physical activity on a regular basis can lower your A1C by allowing cells to take up glucose to use for energy during muscle contractions.
FAQs
Do I need a doctor's release or a referral?
You do not need a referral for this program. However, you do need your doctor's release for physical activity.
Can anyone participate?
Anyone diagnosed with Type I or Type II diabetes is eligible for this program.
Who teaches the class?
A Certified Exercise Physiologist designs and supervises all of the classes.
I have never exercised before. Where do I start?
The instructor will assess your fitness level and walk you through all exercises step-by-step until you are comfortable.