CancerFIT
Cancer and its treatment may limit the physical activity of patients and survivors. This can result in the loss of strength and overall fitness. With the right help, patients, those in remission and survivors can increase their physical activity because it is safe, achievable, and helpful.

CancerFIT is a free service for current patients, those in remission and survivors. Individuals in current treatment have the opportunity to participate throughout treatment and for up to 12 weeks of remission - after which our team of Specialists will guide you to your next steps in recovery.

Our Certified Cancer Exercise Specialist will create a program that is tailored to your specific needs. Training sessions are offered by appointment only and are 30 minutes in duration.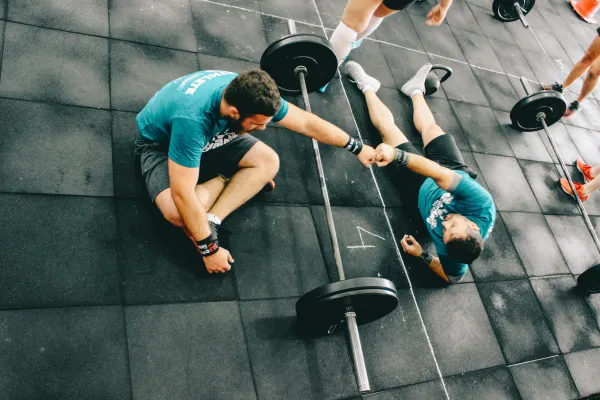 Goals & Benefits of CancerFit
Goals
Move more and rest less
Increase your heart rate
Be physically active every day and avoid being inactive for long periods each day
Improve muscle strength and form with resistance training a couple times a week. This will allow you to do more self-care activities, not fall down, and have a higher bone density.
Benefits
Improved cardiovascular fitness
Greater muscle strength
Better balance
Healthier body composition
Less fatigue
Better emotional well-being
Improved quality of life
Lower risk of damage to cardiovascular system
Improved activities of daily living
FAQs
What is a Cancer Exercise Specialist?
A Cancer Exercise Specialist is a certified exercise specialist who guides clients through the entire treatment process for cancer, from day one of treatment to survivorship.
How can the Cancer Exercise Specialist help me?
Cancer patients have unique, personal experiences throughout their journey. The Cancer Exercise Specialist has the skills to create individualized fitness programs to meet the needs of each client.
How can I join?
CancerFIT requires a referral for participation. Simply ask your provider about the program and request a referral.
Patient Testimonial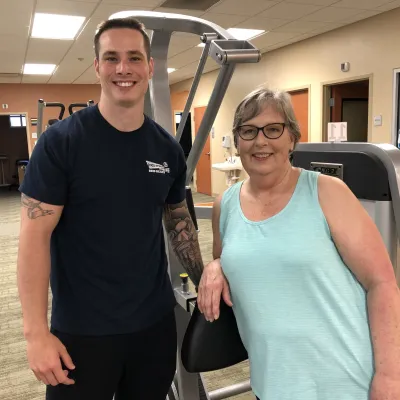 Sally Allen
CancerFIT
"People have remarked, 'You look so much better. Your skin looks better,' so it's done something for me physically and mentally. The best part of the program, I think, is getting me out of that slump that cancer put me in."