Pediatric Intensive Neuro Functional Strengthening Program
Reid Health Pediatric Therapy is thrilled to offer an Intensive Neuro Functional Strengthening® (INFS) program which can help our pediatric patients accelerate functional progress. The patented suit is made of soft canvas and uses bungee-like cords to provide customized tension to assist patients in attaining optimal movement during functional tasks.
Our TheraSuit™ INFS ® Program includes four weeks of three-hour sessions, four days a week and is provided by physical and occupational therapists that are specifically trained to use the TheraSuit Method.
The TheraSuit ™ INFS ® Program uses the TheraSuit and Universal Exercise Unit to help your child reach their goals of:
Improved balance, coordination, and muscle strength



Improved body awareness

Improved independence with daily activities like getting dressed or self-feeding

Improved ability to engage in play and access their environment
The TheraSuit ™ INFS ® Program is for children 2 ½ years or older with neurological or genetic conditions such as:
Cerebral palsy



Spina bifida

Stroke

Traumatic Brain Injury

Muscle tone disorders

Developmental Coordination Disorders

& more!
For questions regarding your child's eligibility for our program please contact: Stephanie.vanslyke@reidhealth.org
Meet your therapists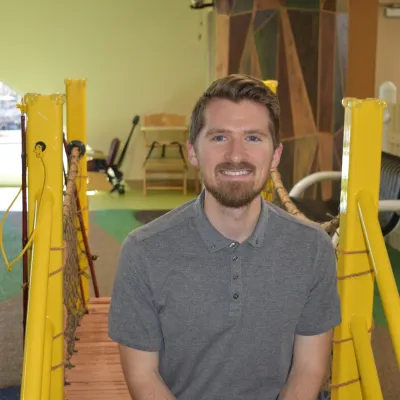 Alex Van Slyke
Physical Therapist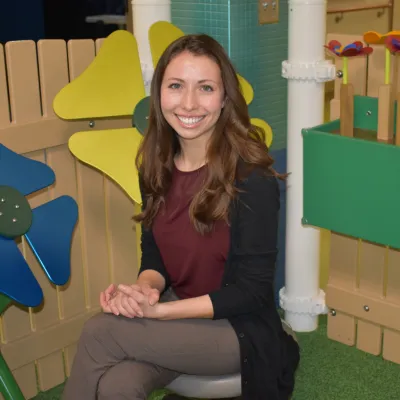 Stephanie Van Slyke
Occupational Therapist
Interested in learning more?
Frequently asked questions
How much does a session cost?
Do you accept commercial insurance? Will my insurance cover this?
How often does my child need to attend an intensive program?
Do I need to purchase a suit to use at home?