Right
beside
you.
The administrative team is responsible for the day-to-day operations of the Reid Health system.
Craig Kinyon, President/CEO
Kinyon became President/CEO in 2008. Kinyon joined the team in 1995 as Vice President and Chief Financial Officer. Prior to joining Reid, Kinyon was Chief Financial Officer at Fayette Memorial Hospital, Connersville, Indiana. Kinyon holds a B.A. in accounting from Grove City College, Grove City, Pennsylvania, and has been a certified public accountant since 1987. He is a member of the Indiana CPA Society, the Health Care Financial Management Association and the AICPA.
Kelly Beall, Vice President/Executive Director of Reid Health Physician Associates
Beall joined the Reid Health team in 2007 as director of the oncology nursing unit. She served as the Service Line Director for Oncology and Women's Health for nearly a decade. She obtained her master's in nursing in 2005 from the University of Phoenix and her BSN is from IU East in 1998. She has extensive experience both in caregiving and in health care management. As the leader of Reid Health Physician Associates network, she is responsible for the growing physician network that includes almost 50 medical practices in at least 13 locations in the region.
Angie Dickman, Vice President
Dickman joined the Reid team in 2002. She is administratively responsible for the School of Radiologic Technology, Radiology/Radiation Therapy, Information Services, Business Development, Clinical Informatics, Pharmacy, Patient Care Center and Laboratory. Prior to joining the Corporation, she was a manager and healthcare strategic planning consultant for Kurt Salmon Associates. She holds a bachelor's degree in business and a Master's in Business Administration from Indiana University.
Jennifer Ehlers, Vice President/Chief Quality Officer
Ehlers has been a member of the Senior Administrative Team since 2001. She joined the team in 1987 as Director of Health Information Management. She is administratively responsible for Quality/Patient Safety, Risk Management/Emergency Management, Accreditation and Regulatory Services, Medical Staff Services, Clinical Decision Support, Security and Clinical Documentation Improvement. Before joining Reid, she was the Assistant Director of Medical Records at Union Hospital in Terre Haute, Indiana. Ehlers holds a B.S. in Health Information Management and a M.B.A. from Indiana Wesleyan University. Ehlers is a Six Sigma Black Belt and is a member of the American Health Information Management Association and The American Society of Healthcare Risk Managers and the Indiana Association of Health Care Quality.
Thomas Huth, M.D., Vice President
Dr. Huth oversees clinical research, long-term and post-acute care, as well as undergraduate, graduate and continuing medical education. A Reid employee since 2006, his association with the team actually began in 1992 when he became a member of the medical staff in private practice. Dr. Huth earned his B.S. and B.A. degrees at Xavier University, his M.D. degree at the University Of Cincinnati College of Medicine and his M.B.A. at Indiana Wesleyan University. His post-graduate medical training in internal medicine was at Good Samaritan Hospital in Cincinnati. He is a diplomat of the American Board of Internal Medicine and Fellow of the American College of Physicians. Dr. Huth is a former Chair of the Commission on Medical Education for the Indiana State Medical Association, which accredits and oversees providers of continuing education for physicians in the state. He is a U.S. Army veteran.
Billie Kester, Vice President/Continuum of Care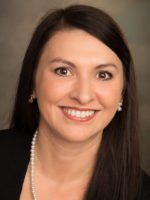 Kester, Vice President of Continuum of Care, served as Director of Continuum of Care since 2013, which has included responsibility for daily oversight of care management programs, inpatient case management and discharge planning, overseeing the transition coaching and care coordination programs, Community Benefit operations, facilitating a regional collaborative for nursing home quality improvement and numerous other duties. Before joining the Reid Health team in 2010, she directed hospitalist operations for Inpatient Management, Inc., and worked in nursing leadership positions at Fayette Regional Health System in Connersville. Kester has a master's of business administration from Western Governor's University and a bachelor of science in nursing from Indiana Wesleyan in Marion. She is a native of Fayette County, where she still lives.
Randy Kirk, Vice President/Foundation President
Kirk is the administrative vice president over Reid Marketing, Reid Community Relations, Volunteer Services, the Ginkgo Boutique and Reid Foundation. Kirk has been President of the Foundation since 1997. Previously he served as Executive Director of Hayes Regional Arboretum in Richmond Indiana. Kirk was awarded a B.S. in Natural Resources and Biology and an M.S. in Natural Resources and Business Administration from Ball State University. He is a member of the Association for Healthcare Philanthropy and the Association of Fundraising Professionals.
Chris Knight, Vice President/Chief Financial Officer
Knight became the Chief Financial Officer in May, 2014. Knight brings 30 years of experience in health care finance in West Virginia, Tennessee, and Texas. Prior to joining the team, Knight was CFO at University Healthcare , a division of West Virginia University Hospital in Martinsburg, West Virginia. Knight holds a B.A. in accounting and an M.B.A. from Waynesburg University in Waynesburg, Pennsylvania. He is an Advanced Member of the Hospital Financial Management Association.
Scott Rauch, Vice President
Rauch is administratively responsible for Human Resources, Engineering, Environmental Services, Food & Nutrition Services, Nutrition & Diabetes Education, Employee Assistance Program and Real Estate. He has more than 35 years of human resource experience, including 38 years in health care human resources. Prior to joining Reid, Rauch held positions at St. Francis Hospital and Community Hospital, both in Indianapolis. Rauch holds a B.S. in Business Administration from Indiana University, Bloomington. He is a member of the Indiana Society of Health Care Human Resource Administrators and the American College of Health Care Executives. Rauch is a credentialed Fellow with ACHE and holds a Senior Professional in Human Resources, SPHR, from the Human Resources Credentialing Institute.