You may be ready to move on from the COVID-19 pandemic, but the immunocompromised can't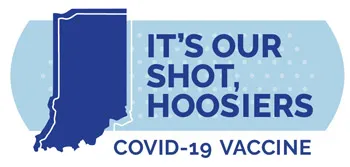 June 7, 2022 -- Although many have relaxed their guard against COVID-19 -- choosing to no longer wear masks while in crowded public spaces, even when hospitalizations are on the rise -- there are some who remain highly vulnerable to the virus: in particular, the immunocompromised.
According to the Centers for Disease Control and Prevention (CDC), anyone with a weakened immune system is at increased risk for severe COVID-19 illness and death. That includes people who have:
Been receiving active cancer treatment for tumors or cancers of the blood

Received an organ transplant and are taking medicine to suppress the immune system

Received chimeric antigen receptor (CAR) T-cell therapy (a treatment to help your immune system attach to and kill cancer cells) or received a stem cell transplant within the past two years

Moderate or severe primary immunodeficiency such as DiGeorge syndrome or Wiskott-Aldrich syndrome

Advanced or untreated HIV infection

Active treatment with high-dose corticosteroids or other drugs that might suppress the immune response
Because of their increased risk, those who are immunocompromised are eligible to receive extra doses of the COVID-19 vaccine, four total for children ages 5-11 (three primary shots and one booster) and five for anyone 12 and older (three primary and two boosters).
The immunocompromised also may qualify for treatment with Evusheld, a long-lasting monoclonal antibody infusion that helps protect those who might not get an adequate immune response from vaccination. Their primary care provider can help them determine if they're candidate for the infusion.
If you don't have a weakened immune system, you can help protect those around you who do by getting vaccinated and staying up to date on your shots. Being vaccinated yourself reduces your likelihood for becoming infected with the virus and then passing it along to someone who is more vulnerable to severe illness.
FREE primary doses and booster shots of the vaccine are available to all those eligible to receive them at the Reid Health Residency Clinic, 795 Sim Hodgin Parkway in Richmond.
Walk-ins are welcome from 8 a.m. to 4:30 p.m. Monday-Thursday and 8 a.m. to noon Friday. Appointments can be made for those hours by calling Reid's COVID-19 Hotline at (765) 965-4200. The hotline is open 8 a.m.-5 p.m. seven days a week.
Indiana residents can find other nearby vaccination sites and schedule a time at those locations by going to ourshot.in.gov. Ohio residents should use gettheshot.coronavirus.ohio.gov.