Reid's 2023 Nursing Excellence Award winners have more than 200 years of patient care experience
May 8, 2023 -- Reid Health is honoring 10 of its nurses this week for the 2023 Nursing Excellence Awards as part of National Nurses Week recognition.
The group has more than 200 years of nursing experience total and represents a variety of departments across the health system, with each person chosen for the high level of care they provide to our communities, our patients, and their families.
"This is a group committed to serving others and for each of them, that's their calling," said Misti Foust-Cofield, Vice President/Chief Nursing Officer for Reid Health. "This group represents a well-defined spectrum of the services offered throughout our organization and is a fabulous example of the care delivered to the patients we serve.
"The nurses chosen for this honor each year demonstrate our values of excellence, empathy, integrity, and accountability. Through their example, everyone we serve can see what Reid stands for as an organization."
Tiffany Banks, RN, Reid Outpatient Surgery and Endoscopy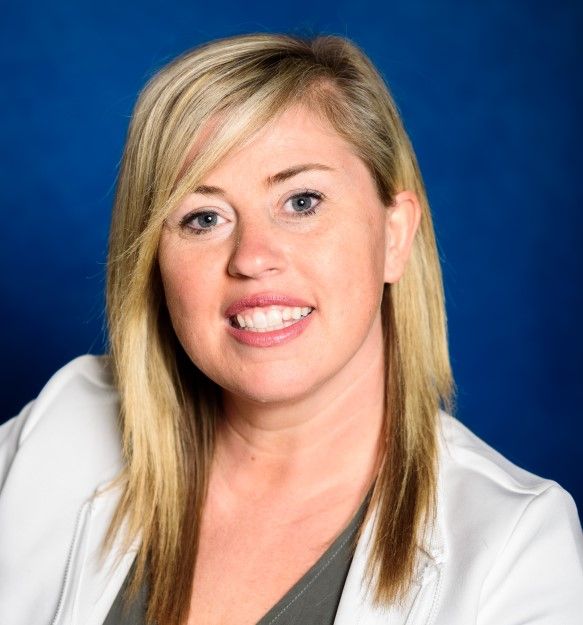 For Tiffany Banks, the drive to be a nurse comes from knowing every day she can make a difference in someone's life.
"Nursing is my calling. It's what I was meant to do," she said. "It gives me the opportunity to care for people and make them feel at home. I've laughed with patients, cried with them and their families, and laughed until I cried."
Banks received her nursing degree from Fortis College in Centerville, Ohio. She joined Reid Health in 2014 as a surgical recovery nurse for Reid Outpatient Surgery and Endoscopy (ROSE), a position she's held ever since.
"I just love my career," Banks said. "It's a reward in life when you can come to work each day and be part of a team that's your work family, have a compassionate boss, and change or make a difference in the lives of others."
Born in Cincinnati, Ohio, Banks now lives in Camden, Ohio, with her husband of nearly 10 years, Eric. They have six children -- Kanyon, Kaydon, Logan, Laney, Kendall, and Olivia.
Tracey Dingwerth, RN, Diabetes and Nutrition Education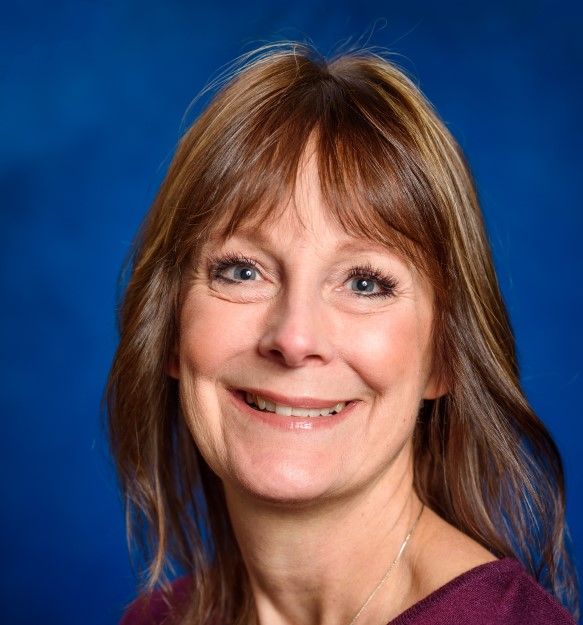 Growing up, Tracey Dingwerth wanted to be a nurse or a teacher. When Indiana University East began offering a bachelor's degree in nursing, she decided to pursue that so she could stay in the Richmond area.
"I never could have imagined how that decision would mold and shape my life. Once I started classes, I fell in love with all aspects of the nursing profession," Dingwerth said. "I'm a better nurse and human with each patient I meet. Their stories teach me."
Dingwerth joined Reid Health in 1990, starting on the Pediatric Unit at the hospital. She moved to the Diabetes & Education Department in 2006 and obtained her certification in diabetes education in 2009.
She's grateful for her co-workers and credits teamwork for the excellence of their programs.
"I've prayed on my drive to work for 33 years to be able to make a difference to someone that day," Dingwerth said. "There's really no greater joy than the privilege of walking alongside someone during a scary time and equipping them with knowledge about their diagnosis, empowering them with the confidence and tools to live well physically, emotionally, and spiritually. It never gets old watching them succeed. It's such a blessing to me!
"My motto has always been, 'They don't care how much you know unless they know how much you care.'"
Dingwerth lives in Richmond with her husband, Chris. They have four children -- Cassey (husband Brandon), Michael (wife Halei), Corey, and Craig -- and are about to welcome a seventh grandchild. They also have two dogs, a cat, and a flock of chickens.
Daniel Flesher, RN, Emergency Services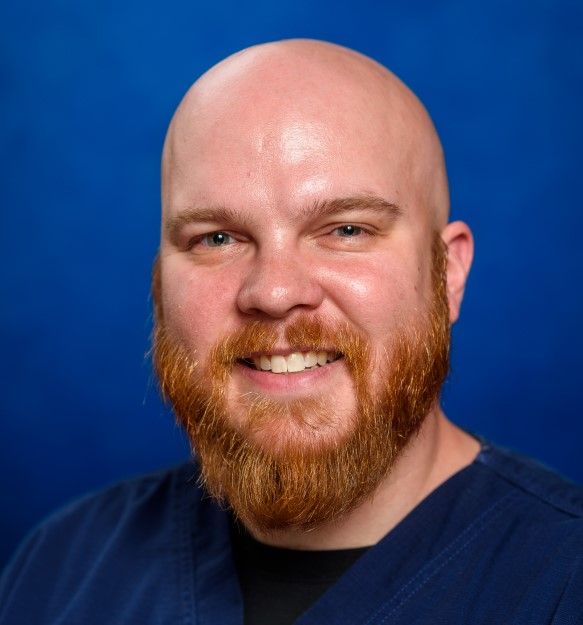 It was a high school teacher who encouraged Daniel Flesher to pursue a career in nursing after Flesher really enjoyed classes in health science as well as anatomy and physiology.
"I take pride in helping those in need, and I felt nursing would be a good fit for me," he said. "The evolution of science in nursing over the years is incredible, and it's rewarding to be part of that."
Flesher earned his nursing degree at IU East and joined Reid in 2015 where he's worked in the Emergency Department for the past five years. Flesher lives in Ridgeville, Ind., with his wife, Emilee, and their three children -- Mason, Natalie, and Cameron.
"I find my sense of purpose in each patient I care for and in the people I work with," Flesher said. "It's the child who seemed extremely ill but gets to walk out of the ED acting like themselves again, the 'thank you' and gratitude from a patient or a family member after helping with something as simple as getting a warm blanket, and the co-workers who share the same goal to provide the best possible care for those in need."
Hayley Ginder, RN, Critical Care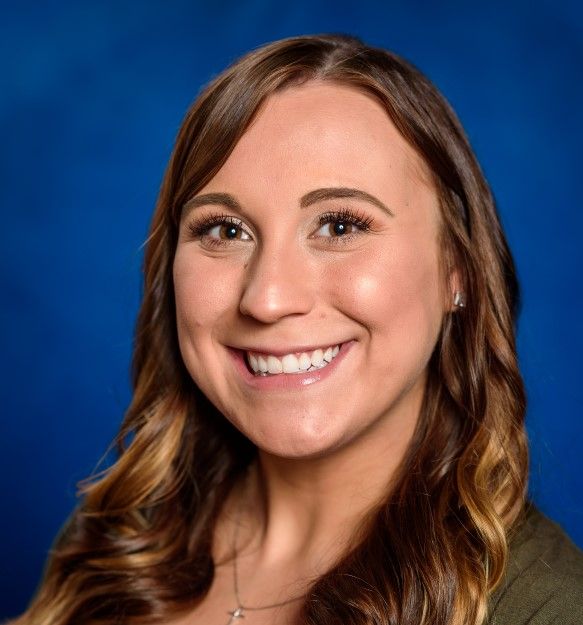 Working in the Critical Care Unit means Hayley Ginder sees people on some of the worst days of their lives.
"The most rewarding thing about being a nurse is creating relationships with patients and their families and seeing how much of a difference one nurse can make. If you truly enjoy your job, give it your all, and love people, that can change someone's whole outlook on their life and health," she said.
"I can be a shoulder to cry on or a hand to hold, which is what I'd want in a time of need. When you have patients and their families tell you how much it helped them, it makes it all worth it."
Originally from Arcanum, Ohio, Ginder now lives in Richmond with her husband of three years, Matt. They're expecting their first child, a daughter, to arrive later this month.
Ginder has been with Reid since 2016, the past three years in Critical Care. She's pursuing a master's degree at IU East, the same school where she earned her bachelor's in nursing.
"I chose nursing for my career because I've always had so much care, empathy, and love for others and I wanted to be in a profession where I felt like I could make a difference in someone's life even on their worst of days," Ginder said. "I hold myself to a high expectation because I believe to be the best nurse you can be, you always have to push yourself to learn more, grow more, and continue to work hard for every patient each day."
Britney Glover, NP, Pediatric and Internal Medicine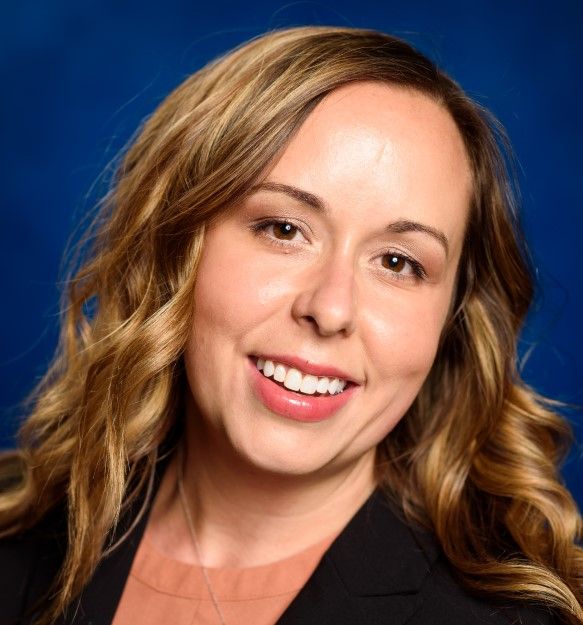 Britney Glover started working at Reid before she had her nursing degree. As a student nurse technician, she was part of the 4 East and later Emergency Services teams. After earning her bachelor's at IU East, she continued in the Emergency Department while pursuing a master's degree.
Glover then left Reid for a couple of years before returning as a nurse practitioner at Reid Pediatric and Internal Medicine.
"I feel there are so many rewarding aspects of my job," she said. "I've been there at people's best and worst, and I get to help them through those times with treatments that best fit their needs, by providing advice for parents, or just being a listening ear.
"I find purpose in my career through the relationships and trust I build with my patients on a daily basis."
Glover grew up in New Weston, Ohio, and now lives in Centerville, Ind., with her husband of nearly 10 years, Scott, and their three children -- Christopher, Jason, and Ava.
"My family is my purpose for everything in life," Glover said. "The support I've received from my husband through every aspect of my career has helped me achieve so much. I truly strive to provide the same care for my patients as I expect for my own family."
Amanda Harris, RN, Patient Continuum of Care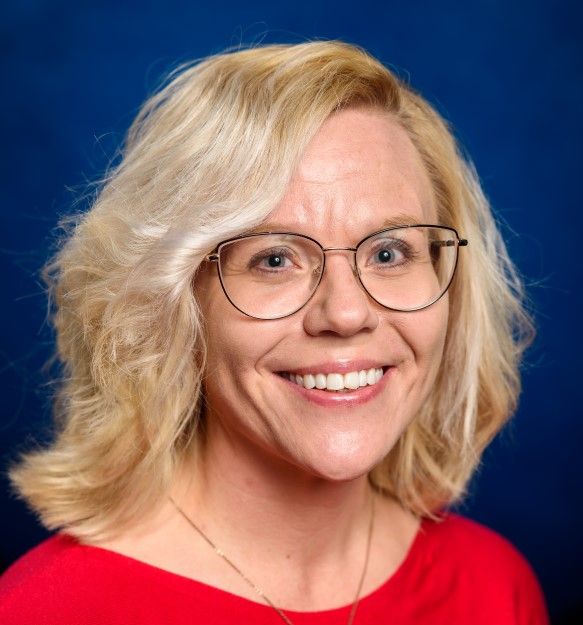 Being a nurse runs in Amanda Harris' family. It was her mother's stories about work that inspired her to become a nurse herself.
"I love to take care of people, so naturally it seemed like a good career for me. Little did I know how much it would give back to me," Harris said.
"Those I take care of do so much more for me than I could ever do for them. They've changed and touched my heart in ways I'm so thankful for. I love to get to know people and understand the things that motivate them and help them to reach their goals and be the best they can be."
Harris earned her nursing degree from IU East. She has joined Reid twice, once in 2016 as part of the Critical Care team and then again in 2019 as a nurse navigator. She now serves as the care coordinator for the Connersville and Brookville areas.
Born and raised in Connersville, Harris still lives there today with her husband, Kevin. She has two sons -- Adam and Alan -- and a stepson, Logan, as well as two grandsons.
"I pray every morning God will fill me and help me to see, listen, understand, and love everyone I meet the way He does. That's my why," Harris said.
Vicki Hartmann, RN, Cardiac Cath Lab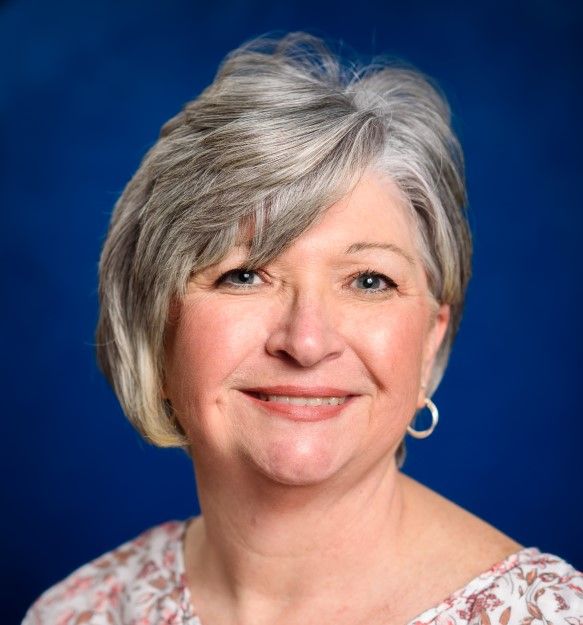 Earlier in Vicki Hartmann's time at Reid, she worked as the educator on 4 East, helping new nurses get started. Today, she takes pride in how far many of them have come in their own careers with the health system.
"I can look around today and see how they've all grown and advanced. It makes my heart happy to know that I was there in the beginning," Hartmann said.
Hartman joined Reid in 1997 after earning her LPN certificate from Ivy Tech Community College. She would go on to get her nursing degree from the same school in 2007. For the past four years, Hartmann has worked in the Cardiac Cath Lab.
"When I first started nursing school, I wanted a career in which I could support my family if need be, but the more classes I took, the more I loved it," she said. "I've always loved taking care of patients, and I've always considered my co-workers family.
"It makes me feel good knowing I get to go to work every day and help my patients, their families, and my team."
Hartmann was born in Richmond and now lives in the Fountain City area with her husband of 34 years, Kurt. They have three children -- Shelby, Mathew, and Ryan -- and a granddaughter with another on the way soon.
Demie Narag, RN, 5 North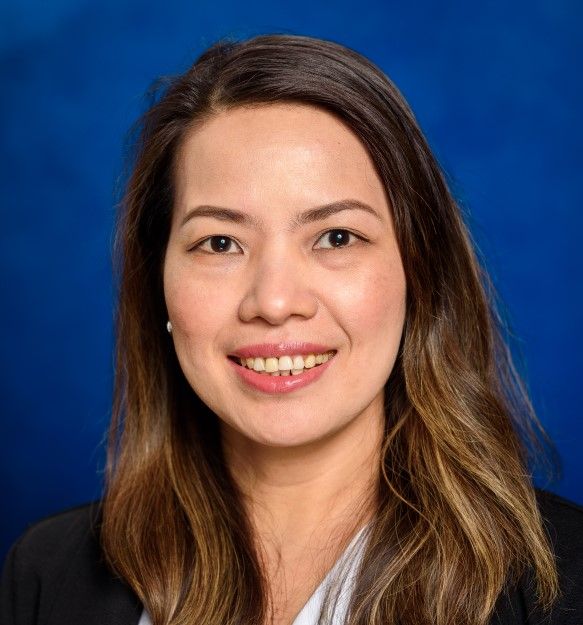 Demie Narag came a long way to be part of the Reid team. Specifically, more than 8,600 miles.
The native of Pagadian City in the southern region of the Philippines, she joined Reid as a contract nurse in 2018. She then become a regular staff member last year. All the while, she's worked as part of the 5 North team.
"I chose nursing for my career because I find it fascinating and interesting," Narag said. "Nursing is not only a job but a strong commitment to making a difference in the lives of others.
"It's not for the faint of heart, but regardless of how challenging it can be at times, I find it so rewarding to see my patients recovering and healing under my care. Their gratitude brings joy to my heart."
Narag earned her nursing degree from Medina College in Pagadian City. She now lives in Richmond.
"I enjoy learning new things every day, be it from my patients, colleagues, or friends," she said. "Collaborative effort and teamwork play an essential part in my being a nurse."
Penny Owens, RN, 5 North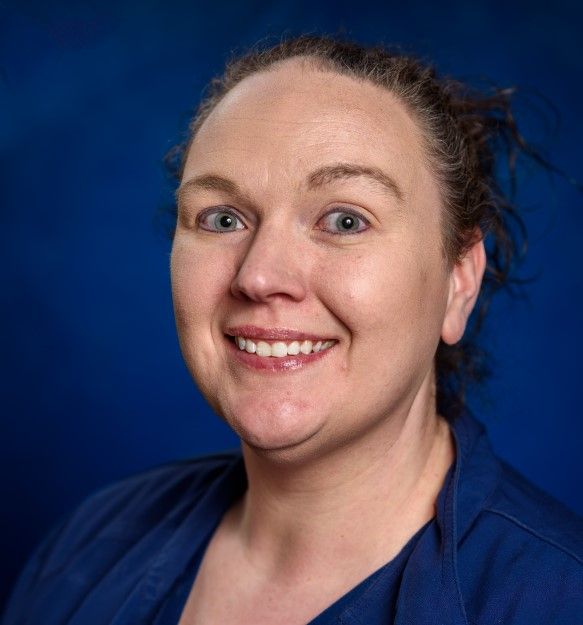 From a young age, Penny Owens always gave the same answer when asked what she wanted to do when she grew up.
"I've always known I'd be a nurse," she said. "I'm the oldest out of four siblings, and I was always considered the mother hen. I've always enjoyed helping people."
Born in Vincennes, Ind., and now living in Rushville, Owens earned her nursing degree from Harrison College. She joined Reid in 2020 and has been part of the 5 North team ever since.
"The most rewarding thing about being a nurse is being able to help people in their time of need," Owens said. "I like that I can help put someone at ease when they're feeling anxious or nervous."
She's been married to her high school sweetheart, Brandon, for 16 years. They have three children -- Gwendolyn, Aubrey, and Cash -- and are raising their niece, Addy. They also have 12 chickens, one dog, and a cat.
"My sense of purpose in my career is my family," Owens said. "I want my children to reach for their goals as I have."
Mary Smith, LPN, Pediatric and Internal Medicine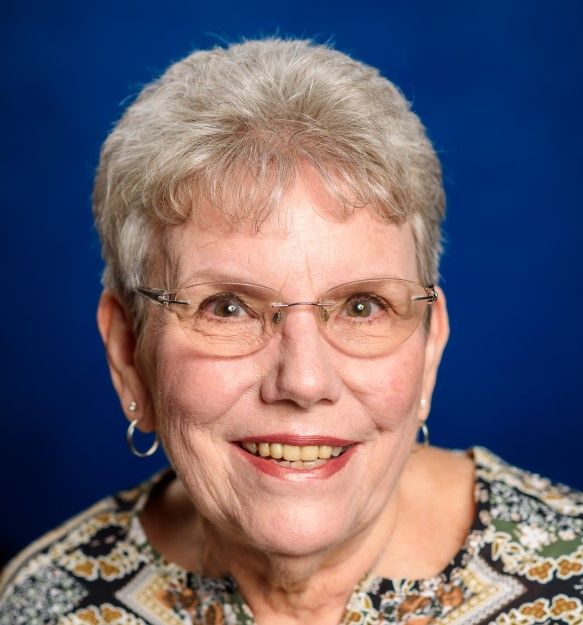 Mary Smith feels blessed to have been "trained and trusted by great providers and mentored by other nurses" and enjoys paying that forward in her roles as a certified lactation consultant and vaccine coordinator for Reid Pediatric and Internal Medicine.
"It's so nice to watch children grow into adulthood," she said. "It's my joy to help new moms learn and become confident in their breastfeeding journey with their newborn. It's rewarding to be stopped in the hallway by a mom who tells her 15-year-old I helped her learn to feed them when they were a baby."
Smith originally joined Reid in 1967 after graduating from what's now known as Lexington Technical College. She left for another opportunity but returned to Reid in 2008 when Pediatric and Internal Medicine joined the health system.
"I chose nursing as a career because of a desire to be a caregiver," Smith said. "There have been so many rewarding things in my nursing career. I've always worked to give the best care I can to each of my patients and their parents, to treat each one as I'd want to be treated."
A native of Somerset, Ky., Smith now lives in Richmond. She has three children -- Kevin (wife Stephanie), Jenny, and Matthew (wife Amy) -- as well as two grandchildren and three step-grandchildren.