Reid Health adds Chief Information Officer to administrative team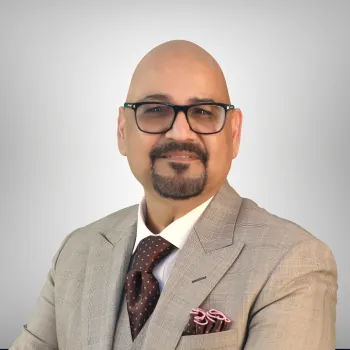 Muhammad Siddiqui, Chief Information Officer - Reid Health
Aug. 4, 2022 -- Reid Health has added a new member to its administrative team, a move that reflects the growing role technology plays in providing high-quality healthcare.

Muhammad Siddiqui began his role as Vice President and Chief Information Officer on Aug. 1.

He comes to Reid with more than 20 years of experience in healthcare systems and complex transformation projects across US and Middle East. Most recently, Siddiqui served as the Chief Information Officer for International Medical Center in Saudi Arabia. He previously spent eight years in various information technology roles at the Cleveland Clinic, including Senior Director of IT Operations.

Siddiqui earned a bachelor's degree in operations from University of Sindh in Jamshoro, Pakistan, and a master's in business administration from University of Phoenix.

"The addition of a Chief Information Officer to our team is vitally important given the ever-increasing role technology plays in making sure our patients receive the best care possible," said Craig Kinyon, Reid Health President/CEO. "Reid has always taken pride in being at the forefront of healthcare innovation, and Muhammad will help ensure that continues in the future."

In his new role, Siddiqui will lead Reid's Information Technology Department, which oversees all the software, computers, and other technologies used by the health system as well as Reid's cybersecurity efforts, a particularly critical task in a time when cyberattacks on are the rise.

"Reid Health has always prioritized its patients, which encouraged me to take on this role," Siddiqui said. "I'm thrilled to be part of the team, and I truly look forward to leading, inspiring, and driving the talented IT staff.

"We want to build better connections with our providers, researchers, and the incredible patients and families we serve."