Not sure if you're eligible for a COVID-19 vaccine booster shot? Check out this CDC tool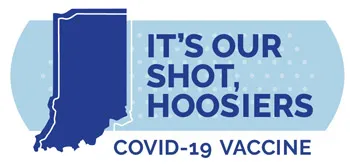 June 14, 2022 -- It can be a little confusing trying to keep track of whether you're eligible for a COVID-19 vaccine booster shot or how many boosters you should get. The answers depend on which vaccine you initially received, how old you are, and other factors.
To help, staff at the Centers for Disease Control and Prevention (CDC) have created a simple tool you can use.
Through a series of questions about your age (or your child's), whether you have a weakened immune system, which vaccine you received for your initial series, and whether you've had any boosters so far, the tool will tell you if you're up to date or if you should make a point of getting another shot.
If you haven't been vaccinated or if you're ready for a booster, Reid Health offers FREE primary doses and booster shots of the vaccine at the Reid Health Residency Clinic, 795 Sim Hodgin Parkway in Richmond.
Walk-ins are welcome from 8 a.m. to 4:30 p.m. Monday-Thursday and 8 a.m. to noon Friday. Appointments can be made for those hours by calling Reid's COVID-19 Hotline at (765) 965-4200. The hotline is open 8 a.m.-5 p.m. seven days a week.
Indiana residents can find other nearby vaccination sites and schedule a time at those locations by going to ourshot.in.gov. Ohio residents should use gettheshot.coronavirus.ohio.gov.