Medical Monday anniversary keeps focus on community health
Nov. 3, 2023 -- Medical Monday has brought a focus on health issues, community programs, and preventive screenings to the community for more than a decade.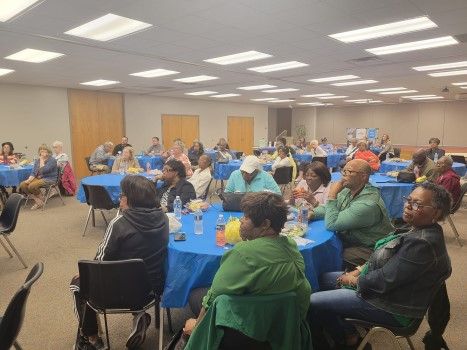 Medical Monday's 13th anniversary welcomes speakers Jess Przybysz, Director of Reid Health Community Benefit and Engagement, and Brian Schleeper, Community Benefit Specialist. The presentation, "Community Benefit 2023 Grant Program Review," will include grant recipients to share about their organizations.
Jason Troutwine, Reid Health Vice President/Reid Foundation President, will be the speaker for Thriving Thursday, which first started in October 2019 in Connersville.
Sharrie Harlin, Manager of Community Engagement for Reid Health, started Medical Monday when she worked for the Minority Health Coalition and maintained it after joining Reid Health. Thriving Thursday was added and both events have loyal followings, averaging 40 to 50 guests each month.
Medical Monday is at 1 p.m. on Nov. 13 at Central United Methodist Church, 1425 E. Main St. in Richmond. Thriving Thursday will begin at 11:30 a.m. on Nov. 9 at the Fayette County Senior Center, 477 N. Grand Ave. in Connersville.
Both events are free to attend. To register, call Sharrie Harlin at (765) 983-3000, ext. 4676.