COVID-19 vaccines for kids ages 6 months to 4 years now available at Residency Clinic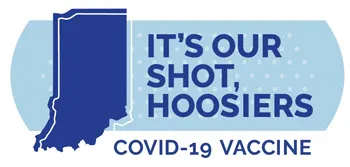 July 12, 2022 -- Reid Health now has COVID-19 vaccines available for children ages 6 months to 4 years old.
Federal health officials recently approved vaccines for the youngest age group, recommending everyone 6 months and older receive at least a primary series of vaccinations.
Reid Health has the Pfizer version of the COVID-19 vaccine. For kids 6 months to 4 years old, the primary series consists of three shots, with three weeks between the first two doses and at least eight weeks between the second and third.
According to the Centers for Disease Control and Prevention (CDC), children and teens of any age have the potential to become seriously ill or experience long-term effects from COVID-19. Vaccination defends them from the virus without having to take the risk that immunity gained from infection poses. Getting vaccinated also means any breakthrough infection that might occur will likely result in more mild symptoms.
Although children who have underlying medical conditions are more at risk for severe complications from COVID-19 than others, the CDC says about one in three of those younger than 18 who have been hospitalized because of the virus had no underlying conditions.
Getting your child vaccinated not only protects themselves but also your family and all those who come into contact with your child who might be more vulnerable such as older family members, caregivers, teachers and staff members at school or daycare, or even others their own age who might be immunocompromised.
Anyone who'd like to receive their primary series of vaccinations or who's eligible for a booster shot can get the vaccine for FREE at the Reid Health Residency Clinic, 795 Sim Hodgin Parkway in Richmond.
Walk-ins are welcome from 8 a.m. to 4:30 p.m. Monday-Thursday and 8 a.m. to noon Friday. Appointments can be made for those hours by calling Reid's COVID-19 Hotline at (765) 965-4200. The hotline is open 8 a.m.-5 p.m. seven days a week.
Indiana residents can find other nearby vaccination sites and schedule a time at those locations by going to ourshot.in.gov. Ohio residents should use gettheshot.coronavirus.ohio.gov.