Our Partnership
LoveYourBrain believes in the holistic and dynamic nature of yoga to meet the individual needs of those with stroke and traumatic brain injuries (TBI), from wanting to rebuild strength and balance to managing stress and finding comfort in a community of people with shared experiences.

Those with questions about the LoveYourBrain program or who would like to sign up for a class can contact Matthew Wright at (765) 983-3092. Participants also can be referred by their neurologist.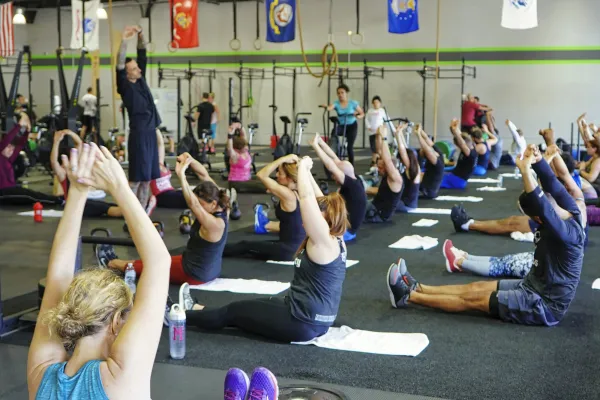 TBI & Stroke Friendly
TBI patients also have reported a greater sense of belonging and ability to move forward with their lives after participating in a structured yoga program. Patients often find yoga helpful in reframing their TBI experience, which allows them to focus on what is possible for them moving forward instead of constantly reflecting on what they have lost.

Strokes occur when the blood supply to part of the brain is interrupted or reduced. This prevents brain tissue from receiving oxygen and nutrients. Once this occurs rains cells begin to die.
Our Class
Love Your Brain yoga provides several benefits to the participants.
Improve overall balance
Increase range of motion
Raise overall strength
Improve coordination and overall mind to body connection.
Love Your Brain is adapted for all stroke and TBI patients. Our classes are led by Savannah, a 200 hour Yoga Alliance Registered Yoga Instructor. Love Your Brain yoga is a 6 week class and meets at the multi-purpose gym at Outpatient Rehabilitation Services
Graduate Program
After completion of the initial 6 week class you can join the graduate program. The graduate program allows you to grow and challenge yourself at a new pace all while continuing along in your journey. These classes are TBI and stroke friendly. The graduate program meets Tuesdays from 3:30 to 4:30pm cost is $5 per class.
About LoveYourBrain
The LoveYourBrain Foundation is a non-profit organization that improves the quality of life of people affected by traumatic brain injury and raises awareness about the importance of brain health.

Isolation, unemployment, failed relationships, and suicidal ideation are stark realities, compounded by gaps in community-based services and resources. On top of that, TBI is often invisible, leaving people misunderstood and without compassionate care.
LYB: Giving Community. Giving Resilience
LYB Yoga Leads to Acceptance - Kevin Pearce Interview