Hormone Pellet Therapy - FAQs
What is it?
Hormone replacement therapy is a new hormone replacement option for men and women. It is an alternative to taking the hormones orally or through a transdermal method.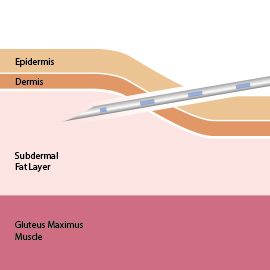 Who is a good candidate for this?
HRT is shown to be superior for relief of menopausal symptoms, maintenance of bone density, restoration of sleep patterns, and improvement in sex drive, libido, sexual response and performance.
How does it make you feel?
Hormone replacement therapy improves symptoms from decreased hormones. Everyone is different.
Does it hurt?
There is an initial injection of lidocaine to numb the area prior to inserting pellets.
How long does a session take?
Your initial appointment lasts 45 minutes. Each subsequent appointment is 20 minutes and are good to review symptoms and dosage with including insertion.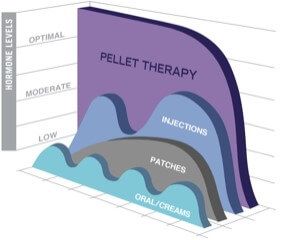 Will I need multiple sessions?
Yes, we will monitor signs and symptoms of decreased hormone levels after insertion to accurately schedule next insertion.
What can I expect during a treatment and how does a treatment work?
Pellet therapy administers hormones via small pellets implanted under the skin, typically in your hip or lower abdominal wall. These pellets measure only 3mm by 9mm-about the size of a grain of rice. Custom hormone preparations that are gradually metabolized by your body over the course of three to six months.
How long is the recovery period?
You may have tenderness at the insertion site for a few days and should refrain from lower body exercising for 5 days. However, you may return to work immediately after insertion.
What are the side-effects?
Side effects vary for everyone.
Who will be performing this treatment?
Office NP - Becca Bennett
How much does it cost?
Cost varies based on dosage amount.
Hormone Pellet Therapy: How It Helps Menopause
Menopause can be difficult. Fluctuations in hormone levels can cause hot flashes, weight gain, mood changes, problems with sleeping and other issues. Long-term lower hormone levels during menopause can cause vaginal dryness, thinning hair and dry skin, and decreased bone density, among other unpleasant symptoms.
Hormone replacement therapy can help treat symptoms of menopause and provide relief.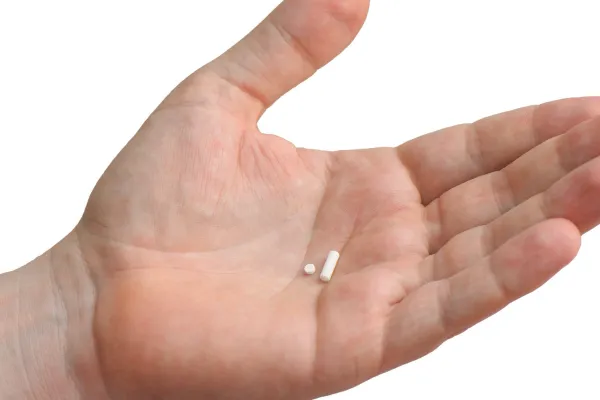 Request an Appointment
Fill out the form below to request an appointment or more information about this or another service.