Right
beside
you.
September Ambassador known for compassion, empathy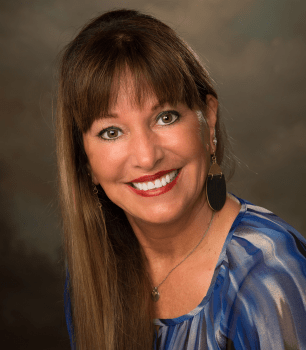 Sharon Phillips
Reid Health's September Ambassador treats every patient with compassion and empathy, and has a gift for reducing their anxiety, her nominators say.
Sharon Phillips of Richmond, MRI technologist in Radiology, joined the Reid team more than seven years ago but has longtime connections to the health system, including graduating from the Reid Health School of Radiologic Technology 1993. "Sharon does a great job in helping to reduce anxiety for patients. She is always positive and willing to help out whenever needed," said one nominator.

Others noted her upbeat attitude and a ready smile. "No matter what she has going on at home or work, you could never tell she's stressed or worried," said another nominator. "She is an excellent example of how to take care of our patients and take care of coworkers," said another.

Phillips is a native of Lynn, and Richmond has been her home for the past 23 years. Before working at Reid, her previous experience included launching the MRI program at the former Eastern Indiana Orthopedics, working at Ball Memorial Hospital in Muncie and Midwest Open Imaging in Richmond.

She and husband Bruce have two children - a son, Josh, and daughter, Kristi. They have three grandsons. "They are my joy," Phillips says. In her time away from work, she likes to spend time with the family. She also takes driving trips with her husband and her siblings when she can.

Phillips says she was "floored" by the Ambassador honor. "I feel so undeserving. This is such an honor, and I do appreciate it. But there are thousands of others who deserve it as much as I do."

She says she loves patient care. "I love the outpatient side, because you get to interact with the patients and get to know them. That's the highlight." She also appreciates the work environment at Reid Health. "I consider everyone I work with as a friend who I can count on."