Right
beside
you.
Reid Health to unveil newly remodeled pediatric therapy area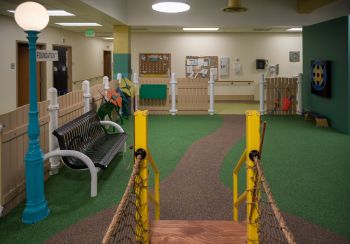 The newly remodeled pediatric area includes a refurbished lamp post that came from the pediatric rehab area of the old hospital campus.
Reid Health Rehabilitation Services will unveil a remodel of its Pediatric Rehab area in an open house from 4:30 to 6 p.m. Wednesday, May 8, at 2021 Chester Boulevard.
The event will include a ribbon-cutting ceremony by the Wayne County Area Chamber of Commerce at 4:30, followed by tours, refreshments and giveaways.
Megan Smith, Pediatric/Speech Therapy Manager, said the remodel was initially prompted when a large musical organ called "Mr. Pipes" could not be repaired or replaced. Mr. Pipes was one example of equipment that predated the new facility because some therapy equipment was moved from the department's former location on the old hospital campus.

The issue with Mr. Pipes is what started discussions about the need to update the facility, which remains the largest freestanding pediatric rehab facility in the region. "We started dreaming about what an amazing pediatric rehab space would look like, what we would want the theme to be, what was currently working and what wasn't," Smith said.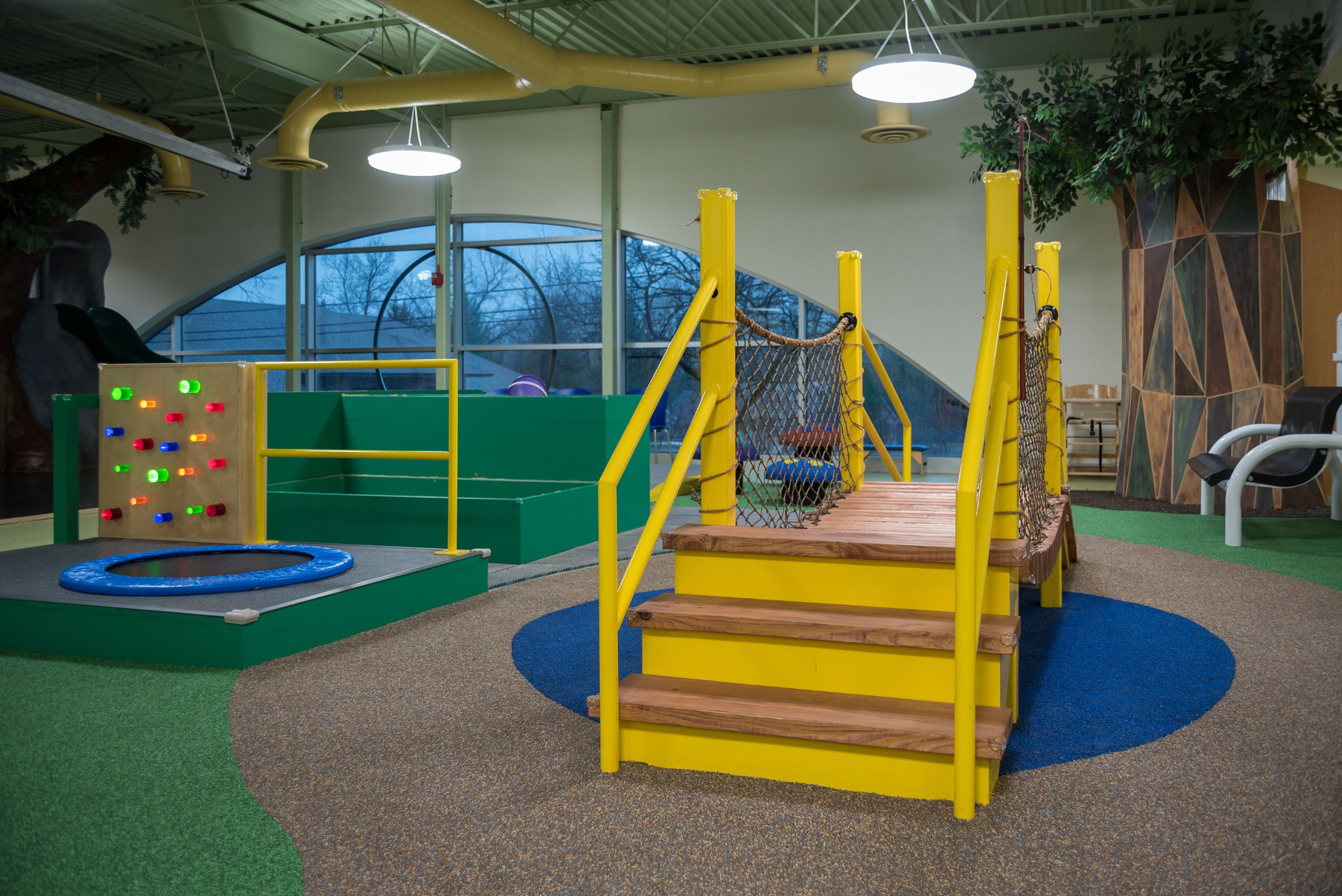 She said all areas received a face lift with new flooring, paint, color scheme, furniture and added storage. New features include:

A new ball cage

A light feature wall

A tent offering multiple sensory experiences

A kitchenette for working on feeding skills and meal prep

A sensory garden offering opportunities for sensory and fine/gross motor play activities
"The most exciting and biggest addition is our sensory garden area," Smith said. "Features include a tree with a squirrel friend, mushroom stools for climbing, a wheelchair accessible sandbox, a suspension bridge, a trampoline, a peg light board, musical flowers, a climbing log tunnel, a balance beam, a flower box and beanbag toss/archery area."
The area makes up most of the south side of the Rehab Center at 2021 Chester Boulevard. The rehab complex was the first major step in Reid Health's relocation more than 10 years ago from its former location at 1401 Chester Boulevard. The $7.6 million, 34,000 square foot facility opened in May of 2004 - four years before the new hospital campus was opened.

The recent remodel was completed for approximately $773,000. The pediatric area serves more than 300 children, many who are seen at least once a week.