Reid Health team member wins national essay contest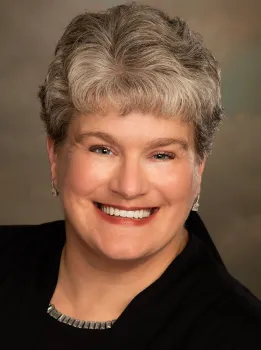 Angela Lewis
A Reid Health team member is one of two winners of a national essay contest through the National Association of Healthcare Access Management (NAHAM).
Angela Lewis, Epic credentialed trainer, entered the contest for the NAHAM Connections publication answering the question: "What does it mean that patient access starts with you?" The contest was part of Patient Access Week April 5-11.

The NAHAM Membership Committee selected two essays as the winning entries. The other winner was Jeffery Dallas of Valley Health in Winchester, Va.

Lewis's entry was written as a "career opportunity" that listed many necessary traits in the "job description." A team member for five years, Lewis was recognized as the Reid Health monthly Ambassador in August 2018.

Her winning entry:
Unique Career Opportunity:
Seeking to immediately fill a full-time position in a 24/7 department. Weekends, nights and holidays are required, and staff does not leave until the work is done, not when the shift ends.
The ideal candidate should have all of the following qualifications:
The ability to extract detailed financial and personal information from individuals who would rather not provide it, all while not alienating said individual.

The ability to make small talk with all walks of life, without judgment or bias.

The ability to remain calm and level headed in life and death situations — literally.

The ability to treat others with more care and compassion than they receive.

The ability to maintain a compassionate, calm manner, while those you serve are potentially having the worst day in their entire lives.

The ability to provide a supportive word while simultaneously calculating co-pays, co-insurances or deposits.

The ability to retrieve some of the most obscure, unrelated pieces of information to ensure others may succeed.

The ability to maintain professionalism while those around you are not.

The ability to assume multiple job roles while simultaneously working through another equipment upgrade.

The ability to calculate percentages as accurately as a stock broker with the bed side demeanor of Mother Theresa.

The ability to be a morning person to folks who are definitely not morning people.

The ability to work with almost no help.

The ability to work with no power.

The ability to go for hours on end without a lunch or bathroom break.

The ability to make the most heartbroken smile and the downtrodden hope.
Candidates should be prepared to stand, sit and scurry, all at the same time, within their shift. The ideal candidate should have a joke on the ready and a comforting word on standby. They should be able to drill down into the most personal of topics with a complete stranger while remaining respectful and understanding. Above all, they should treat each situation as though it was the most important exchange they will have all day.
If you or someone you know meets all of the above qualifications, please report to the Patient Access department of our organization, because our patients' success starts with you. —Angela Lewis, Epic credentialed trainer, Reid Health, Richmond, Indiana