Right
beside
you.
Reid Health expands space for first responders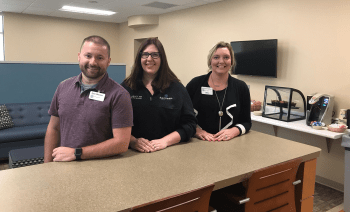 Ryan Williams (left), Dr. Emily Kraft and Reid Vice President/Chief Nursing Officer Misti Foust-Cofield are ready to welcome first responders to their new space.
Just in time for the celebration of National EMS Week May 19-25, Reid Health is celebrating the completion of an expanded area for regional public safety personnel.
"Our reception area has been tripled in size to better serve our dedicated Emergency Medical Services personnel who always need a place to grab food or process paperwork while waiting at the hospital," said Ryan Williams, Director, EMS, Forensics and Trauma Services with Reid Health Emergency Services.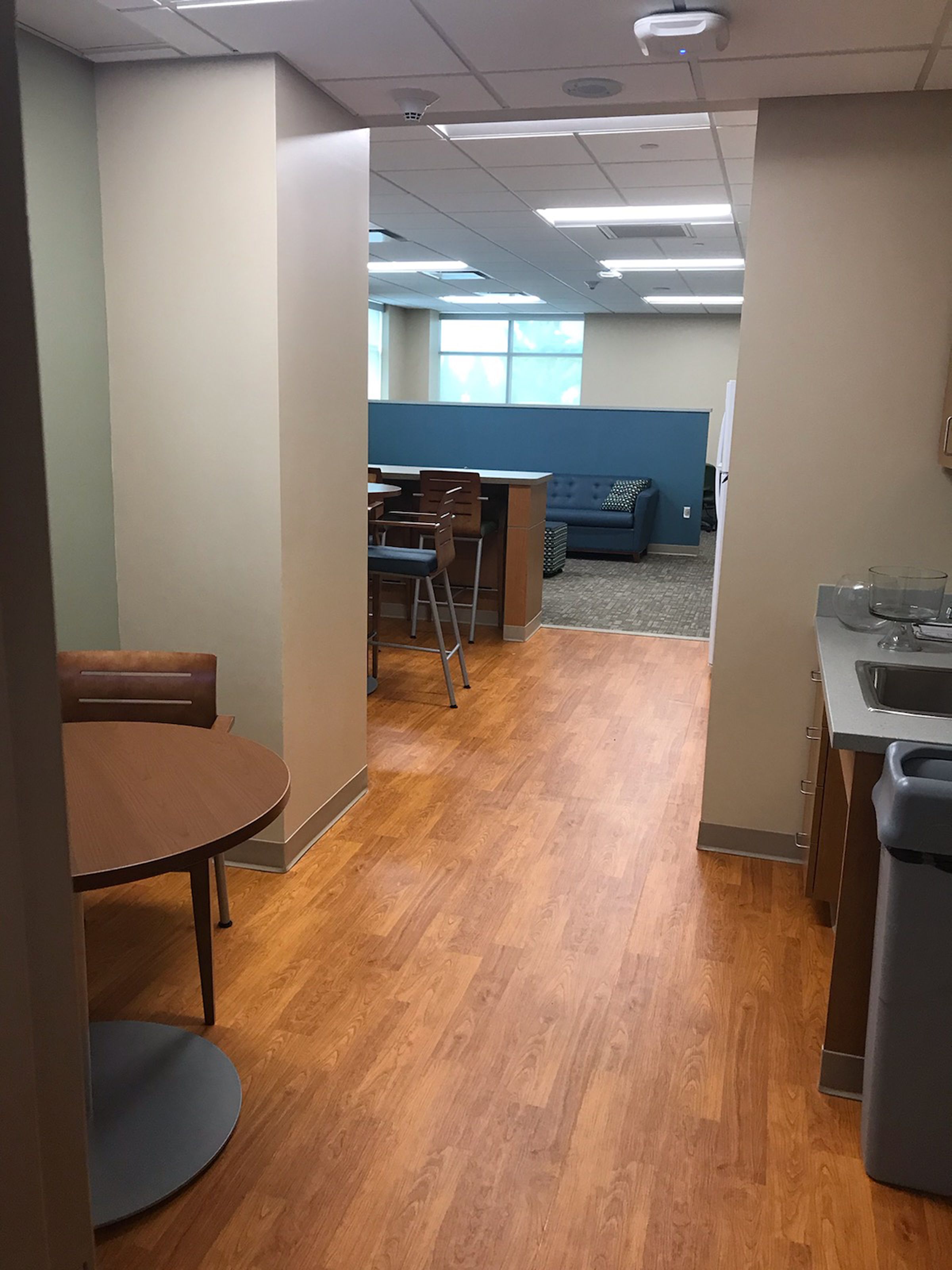 The expanded area, just off the ambulance entrance of the hospital, will provide computer access, food and refreshments and more space for breaks between runs. "EMS professionals work day and night to provide excellent pre-hospital care to our patients. They deserve a comfortable work space to allow them to effectively finish their reports and recover in between runs," said Emily M. Kraft, M.D., EMS Medical Director.
Williams noted EMS support is long-term. "We are committed to our EMS providers and accommodating their needs. These teams are on the forefront of emergency response in the region, which is a hectic, stressful and unpredictable line of work," Williams said.

Misti Foust-Cofield, Vice President/Chief Nursing Officer, said Reid Health administration and its governing board recognize the vital role of EMS in a quality health care system. "These emergency teams are on the front lines of health care in our region, and we are committed to supporting them with the tools -- and the space -- they need to be successful."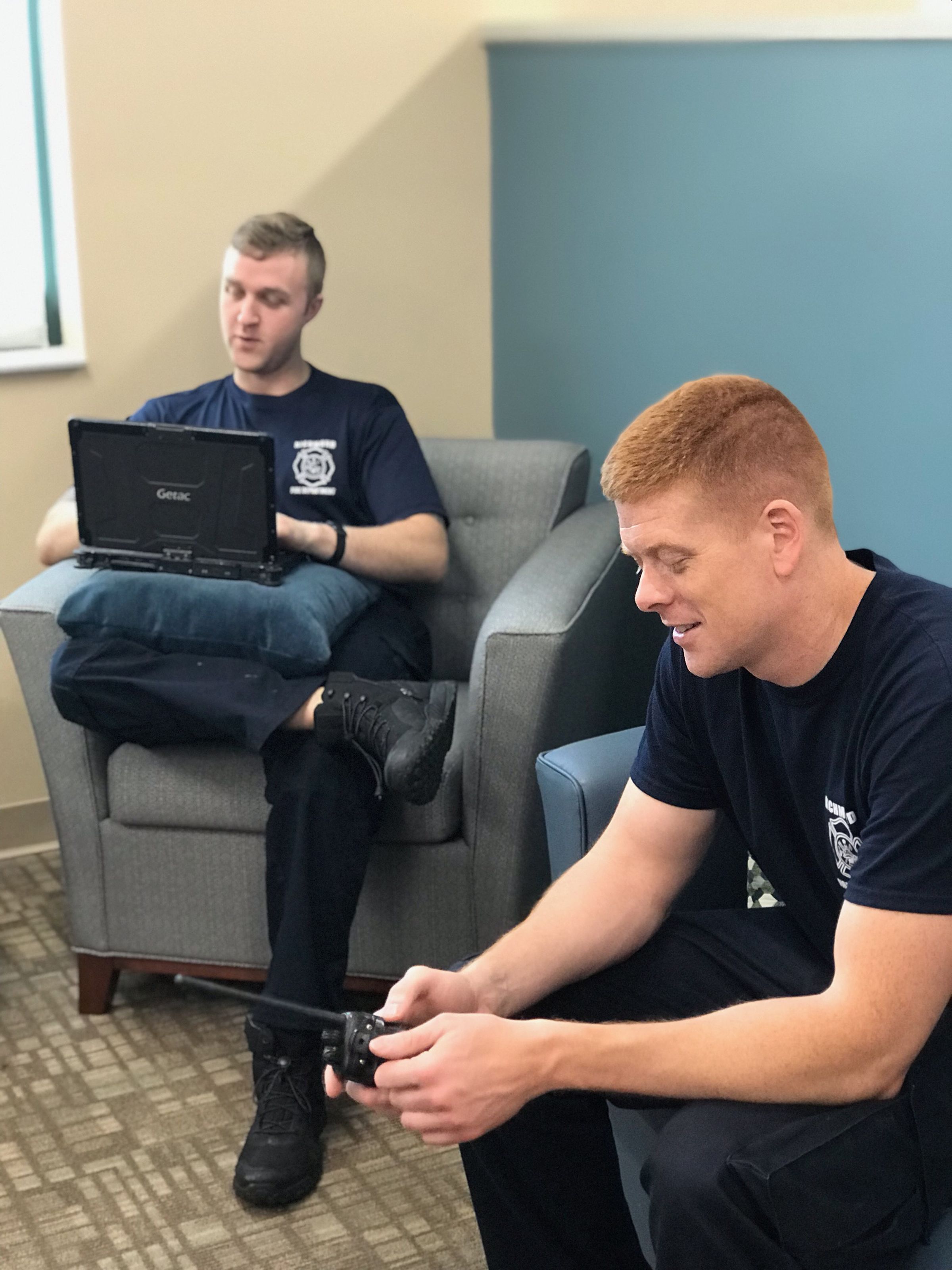 Williams also notes that Reid Health's growth has also increased the number of ambulances, police and fire personnel that come to the campus daily. "We needed a space that was comfortable and affords the agencies the space to complete patient care reports for the ER staff."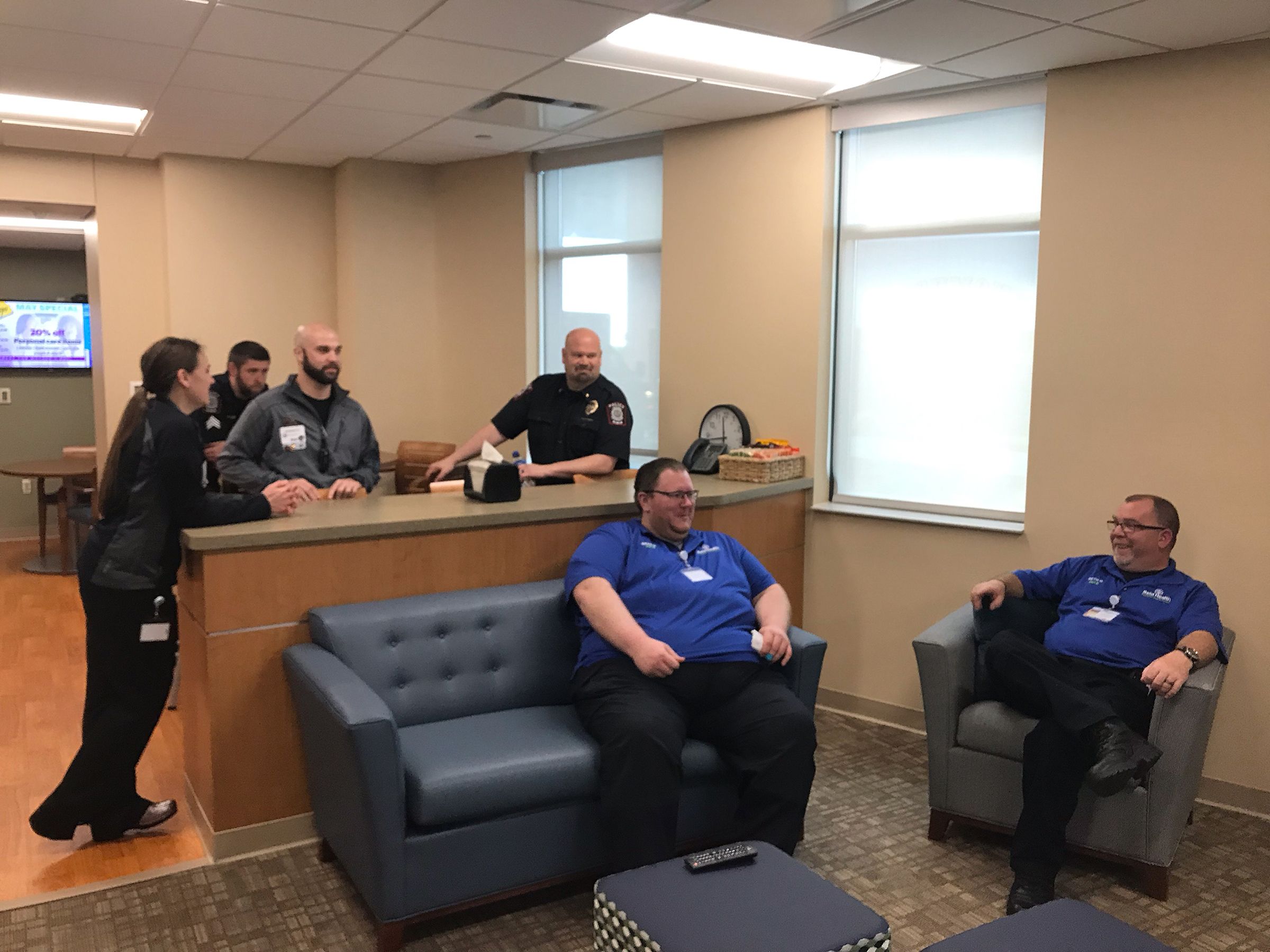 Another benefit is allowing teams to get better acquainted. "It will allow for the various agencies to interact with one another. One of the biggest challenges for disaster response is knowing who you are working with if the personnel are not from your own department. This will help all EMS crews to have a better sense of who they may work with during any major events," Williams said.

Dr. Kraft said the central gathering place will also improve communication with an area to post information and announcements on an electronic board.

Williams said EMS crews are often faced with tragic situations that many cannot fathom; having a space to decompress is helpful and important to maintain their balance. "By providing a space that is comfortable, inviting and provides nourishment keeps the EMS crew fresh and ready for the next patient emergency," he said.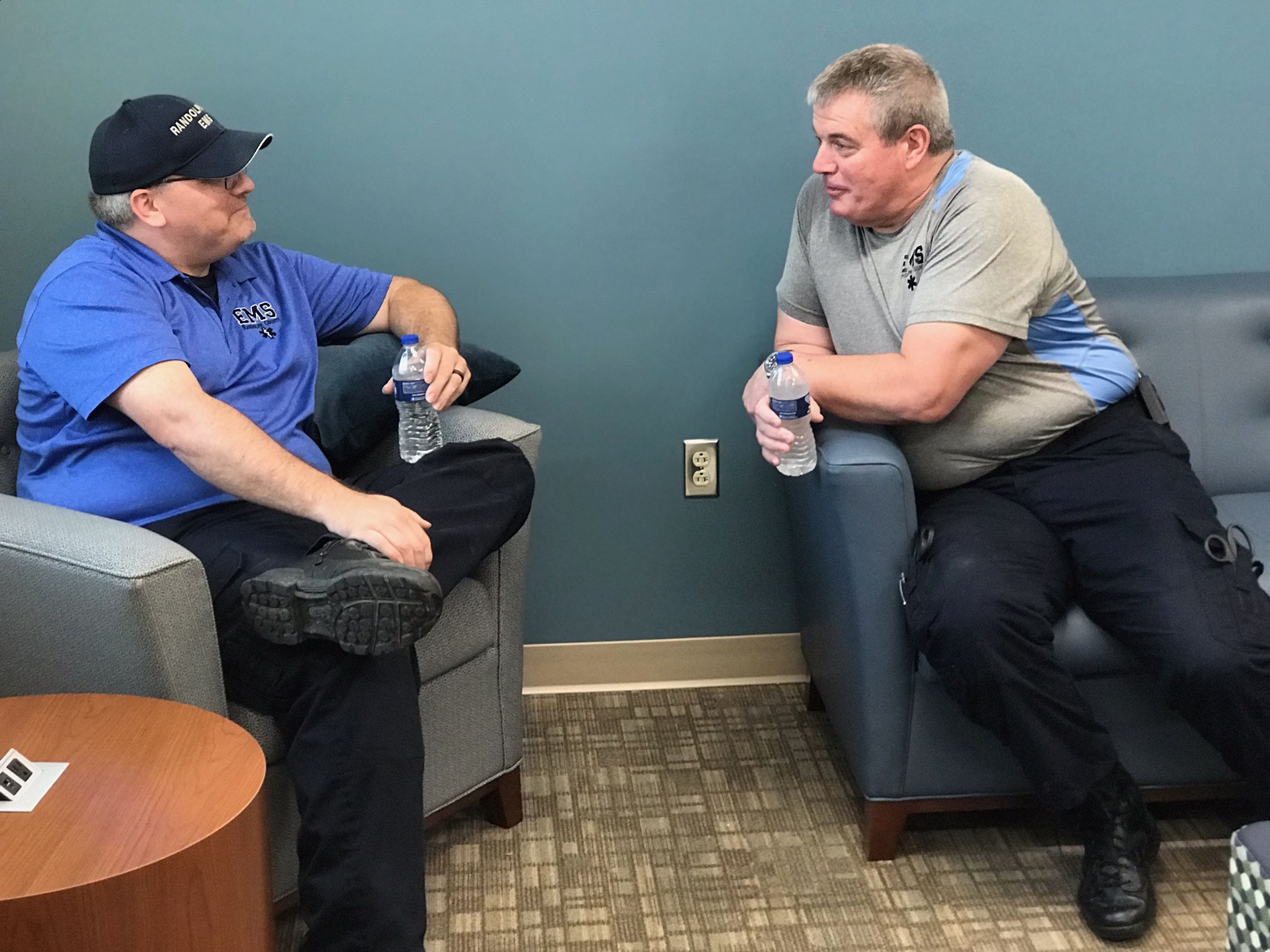 National EMS Week was authorized in 1974 by President Gerald Ford to celebrate EMS practitioners and their contributions to the community.

"By providing a space that is comfortable, inviting and provides nourishment keeps the EMS crew fresh and ready for the next patient emergency." -- Ryan Williams