Reid Health donation promotes skin safety in the park
Reid Health and Reid Health Community Benefit have teamed up to provide a sunscreen station in Jack Elstro Plaza in downtown Richmond.
Reid Health purchased the dispenser, and Community Benefit is funding the sunscreen -- including refills as needed. The dispenser was provided to Richmond Parks and Recreation and stationed in the plaza in time for the Farmers' Market, future festivals, events and concerts. The station will also be useful when the Spray Plaza is up and going again in 2021.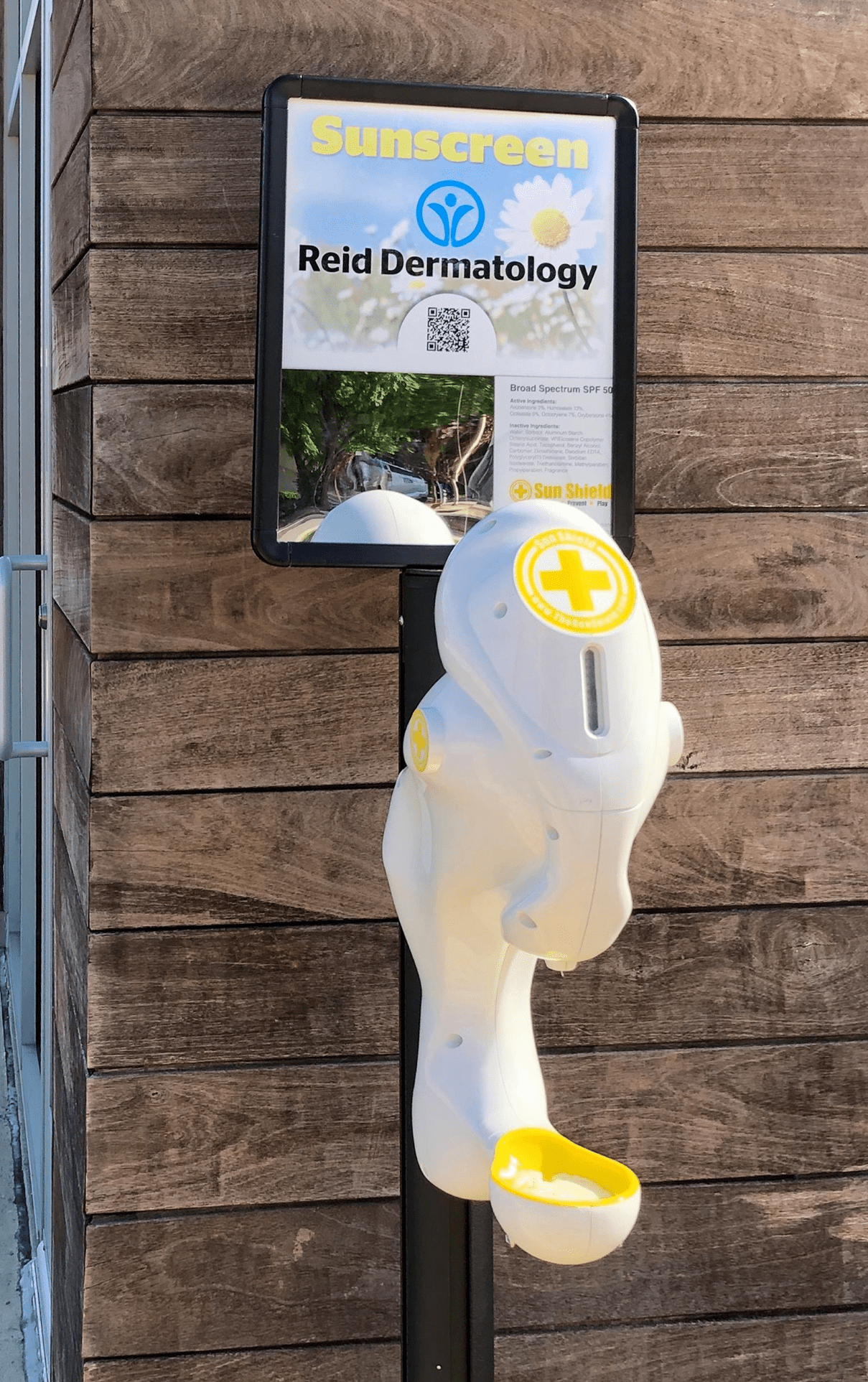 Angela Cline, Reid Health's Director of Community Benefit, said the station is a product of Sunshield, Inc., designed to promote skin safety to park visitors. "Reid Health Community Benefit strives to increase physical activity in our community and to provide access to free fitness opportunities. We have been pleased to partner on many initiatives located in Jack Elstro Plaza since it opened."

For example, Community Benefit last summer funded outdoor gaming tables for ping pong, chess and foosball. "We have been a proud supporter of the Farmer's Market—Double Dollars Program, every year. We understand that with more and more people enjoying this outdoor space, we all need to practice good skin safety, and wear sunscreen, making this sunscreen station a perfect fit!"

Denise Retz, Park Superintendent, said the station is a good addition to the park. "While Jack Elstro Plaza is a great place to gather, there is little shade at this time. The Parks and Recreation Department values the partnership with our local health system and the extra miles they go for the health and well-being of our community."

Retz also reminds park visitors to include sunscreen in their trips outside, and to continue use of hand sanitizer and disinfectant wipes as well. "Keep your health and your children's health a priority."