Reid Health – Connersville a 'Stroke Ready Center'
Richmond also recertified as 'Primary Stroke Center'
Reid Health - Connersville Emergency Department has been granted a three-year certification as a Stroke Ready Center by Healthcare Facilities Accreditation Program (HFAP), the nation's original independent, accreditation program. Certification confirms that stroke care at Reid Health - Connersville is providing high quality care as determined by an independent, external process of evaluation.
"Reid Health - Connersville clearly demonstrates a commitment to quality and patient safety," said Meg Gravesmill, CEO of AAHHS, HFAP's non-profit parent company. "We base our decision on the findings of an extensive and thorough onsite review of the stroke treatment against standards for organizational operations and clinical services that drive patient safety and continuous quality improvement. Reid Health - Connersville has earned the distinction of HFAP certification through its performance in successfully meeting those standards."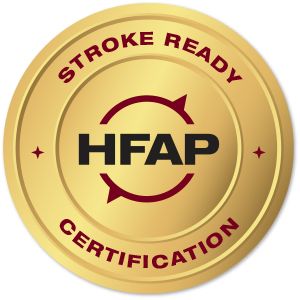 "We're proud to achieve this prestigious certification," said Craig Kinyon, Reid Health President/CEO. "Earning HFAP certification is a significant achievement that recognizes our commitment to providing outstanding care to our patients and our community in the Fayette County region."

The certification for the Connersville location comes at the same time the Reid Health Primary Stroke Center was also reaccredited for another three years. "Both certifications are great news for communities served by Reid Health and illustrate the Reid Health team's commitment to quality," said Misti Foust-Cofield, Reid Health Vice President/Chief Nursing Officer. "The Connersville emergency department team illustrated a commitment to excellence by seeking and obtaining the certification. Just as Reid Health was committed to continuing emergency care when we took over facilities in 2019, we also committed to excellence in the care we offer. This certification is a testament to that commitment."

Allison Swihart, Stroke Coordinator, said the two designations strengthen and further establish protocols for how the two locations work together in treating stroke patients. "Patients in Connersville are treated with the same high standard of care as on the Richmond campus. We use the same protocols and treatment methods at both facilities," she said. "And we also have systems in place for transfers when necessary and appropriate."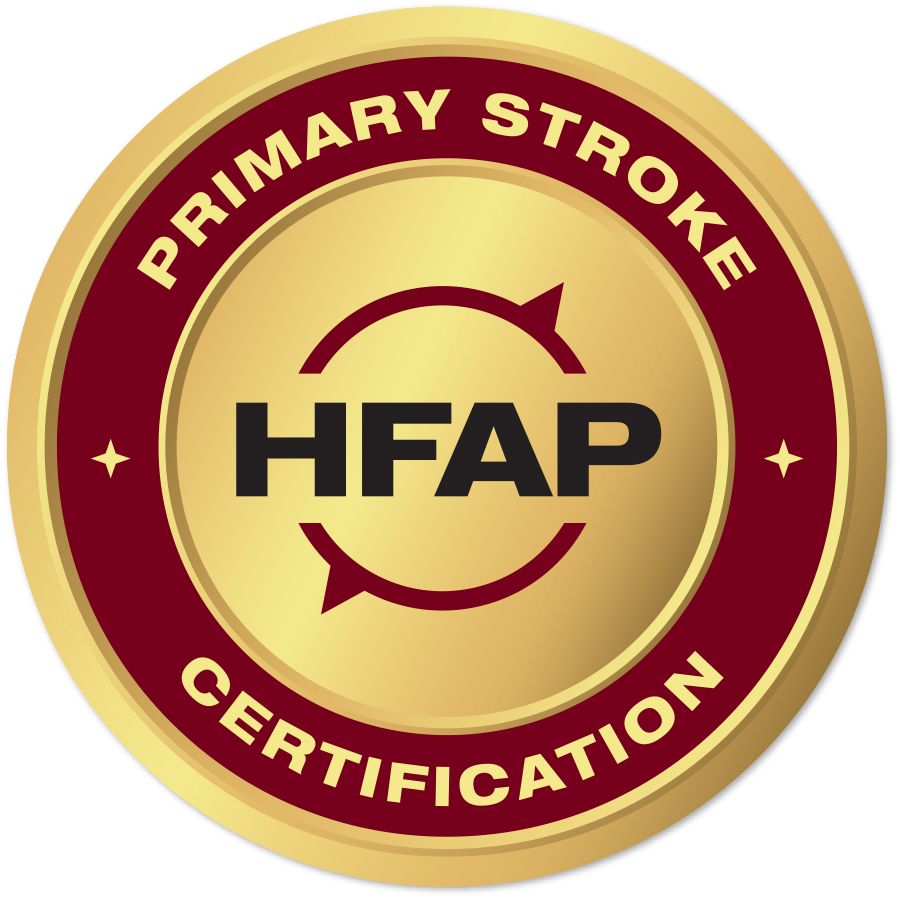 Erika Millsaps, Stroke Program Educator, said the Connersville staff has received extensive education about treatment of acute stroke. "We are extremely proud of the effort and dedication provided by staff to ensure the Connersville community has access to quality stroke care."

Jordan Raynor, M.D., Reid neurologist and Stroke Medical Director, agreed. "Our success in establishing and maintaining a Primary Stroke Center is extremely important to our patients at risk of stroke," Dr. Raynor said. "We obtained this certification originally in 2018, and intend to continue our dedication to the highest standards of stroke care."

The certification brings into play guidelines for care that when implemented are providing improvement in stroke survival. The process can help minimize or avoid long-term effects from what can be a deadly or debilitating health event. Dr. Raynor noted stroke is the fourth leading cause of death in the nation and has historically also caused debilitating and life-changing damage to a person who survives.

The key to successful stroke treatment is for people to recognize the signs and seek treatment quickly. "Speed is the key at every point - from the emergency medical crew first at the scene to the triage nurse in the emergency department," Dr. Raynor said.

Dr. Raynor said the original certification came after almost two years of preparation involving numerous departments extensive staff education on stroke awareness and adoption of the latest stroke treatment protocols from the American Heart Association and American Stroke Association.

Samuel Iden, M.D., emergency physician and Medical Director for the Emergency Department, said the certifications are an example of Reid's commitment to excellence at all locations. "Both of our emergency locations have the ability to quickly assess any type of stroke patient and determine the best therapy in a rapid manner. Both have the ability to determine quickly if a patient is a candidate for 'clot-busting' medications and administer these inside the critical time frame necessary to save lives or prevent disability. When it comes to emergencies, our Connersville and Richmond Emergency Departments are no longer two teams - we are one team working toward a single goal."

Anna Osborn-Brown, Director of Emergency Services and Urgent Care, cited both as a "huge accomplishment," especially the speed at which Connersville achieved the designation. "To be ready and through the verification process in only one year is amazing. Many institutions work to be Stroke Ready for a longer period."

Kinyon said the health system is committed to maintaining the highest of treatment standards in all areas. "This new certification for Reid Health - Connersville and recertification for Richmond is another reflection of the commitment of our team to ensuring excellence in care for our patients."

About HFAP:

HFAP is a nationally recognized program of the Accreditation Association for Hospitals/Health Systems (AAHHS), offering accreditation and specialty certifications to serve a range of healthcare organizations. Originally established in 1945, HFAP is the original healthcare accreditation program in the United States. HFAP holds deeming authority from the Centers for Medicare and Medicaid Services and also is recognized by state governments and regulatory bodies, and insurers.

HFAP's mission is to be the valued partner for healthcare organizations committed to improving their quality of care, through accreditation/certification standards and continuing education, with a focus on advancing the health and welfare of their communities. For more information, visit www.hfap.org.
"

When it comes to emergencies, our Connersville and Richmond Emergency Departments are no longer two teams - we are one team working toward a single goal." -- Samuel Iden, M.D., Medical Director, Reid Health Emergency Department