Right
beside
you.
Reid Health career brings Ambassador out of her shell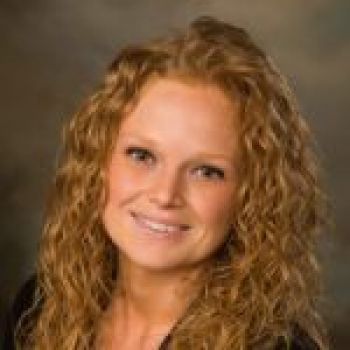 Kylie Marcum
May 11th 2018
The May Reid Health Ambassador considered herself a shy person before she began work at the hospital in a patient care role and today in a job that puts her in regular contact with other team members.
"It brought me out of my shell" says Kylie Marcum Secretary and HealthStream Specialist in the Innovation Center. Her nominators didn't report any shyness just noting she's someone who "consistently goes the extra mile and responds to challenges with a smile" said one of them.
Other nominators cited her ability to complete tasks quickly and efficiently and describe her as someone "who makes work fun and always makes customer service a priority." Her role with the HealthStream system which is a computerized employee training tool was vital in the recent launch of the new Epic electronic health record system. Training for close to 3000 employees was processed through that system and involved more than 1000 classes.
The Richmond native came to Reid five years ago as a Patient Care Technician clerk on 5 North. Her boyfriend of 11 years Josh Thomas also works at Reid Health in the Food & Nutrition Services. Her parents Tim and Julie Marcum also live in Richmond. She has one sister Alexis Maitlen.
In her time away from Reid she likes to work on her house and in her yard – when she's not spending time watching her almost 5-year-old nephew Brody in his adventures in soccer and T-ball. She's also a wellness example working out five days a week and supports Relay for Life every year. Her family also likes to visit Las Vegas.
She had planned to go to nursing school but now is reconsidering what she wants to study before she signs up again. "I've always had a passion for helping others" Marcum said.