Right
beside
you.
June Ambassador known as a secure influence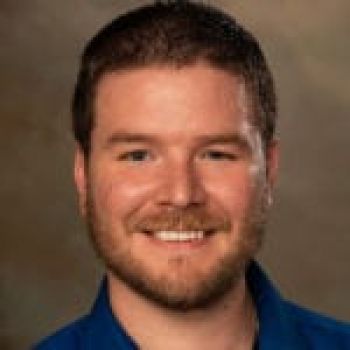 Brian Bolin
June 8th 2018
Reid Health's June Ambassador is known as a calming influence in tense situations and someone quick to help no matter the need.
Brian Bolin a member of the Security Services team for almost three years has a "caring spirit" with a "calming demeanor" and goes above and beyond to help patients and coworkers according to his nominators.
"Brian is able to communicate effectively with patients and staff" wrote one. Said another: "Brian is always willing to lend a hand whether it be grabbing a wheelchair for a woman in labor or walking an elderly visitor to their car."
Bolin is a native of Cincinnati and now lives in New Madison Ohio with his wife Ashley and two-year-old son John. He joined Reid Health not long after completing his degree in Criminal Justice at Indiana Wesleyan University in 2015. He spent four years in active duty with the U.S. Air Force and worked at Lowe's while in school for his degree.
When he's able to find the time Bolin likes to hunt and fish. He also likes to read – usually non-fiction or his favorite the Bible.
"I love working at Reid Health" Bolin said citing an atmosphere where the main focus is helping others. "I love helping people whether it's unlocking a door for someone or just helping staff and visitors. We are more like a family and I feel we are all on the same page of helping those around us."