Right
beside
you.
July Ambassador drawn to medical field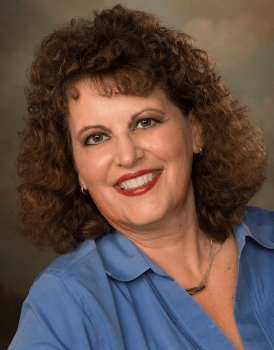 Linda Rutherford
Linda Rutherford's mother taught her how to draw blood at the family kitchen table while Linda was in college. And since her mother worked in the Reid Health lab at the time, you could say healthcare is definitely in the family's blood.
"I ended up getting a summer job as a phlebotomist here and switching my major from physical therapy to medical technology," says Rutherford, who is the July Ambassador for Reid Health. She has spent her entire 35-year career in the Reid lab, 33 of them in microbiology. As the Microbiology Manager, she oversees the department, monitors quality and most recently played a major role in facing the COVID-19 pandemic, including in establishing testing procedures.

"It was not easy," she says of the lab's role with COVID-19. A shortage of tests, testing supplies and many other challenges made for some long days "trying to get resources."

Though her job doesn't typically involve patient interaction, she was praised by her coworkers in nominations for her kindness and thoughtfulness. "She has a demanding position that is constantly going through change and challenges," said one nominator. "I have never known Linda to lose her passion for doing the best for our patients - and keeping a smile on her face."

Another noted her positivity, "can-do" attitude, and willingness to come in on weekends -- and at night if needed to meet testing needs of patients.

A native of Boston, Ind., Rutherford has a degree in medical technology from Ball State University and a master's in management from Indiana University. She said her father was a teacher and her mother, Sondra Himelick, was also named a Reid Ambassador when she worked in the Reid lab. As her mother taught her how to draw blood at the kitchen table, Rutherford did the same thing for her daughter, Lindsay Eschoff, a few years ago. Her son, Matthew, works in surgery at Reid Health.

When not working, she enjoys old movies, reading and spending time with grandkids, six-year-old Bronson and five-year-old Makenna.

She says she always wanted to work at Reid, noting that the family seems to either choose healthcare or education as a career - her sister, Brenda Cox, is a nurse practitioner and another sister, Barbara Curry, retired from an education career in Eaton, Ohio.

Linda did a little of both, teaching medical assisting and phlebotomy at Ivy Tech for about ten years while she worked at Reid. "I like the work. I like the people. I like to know I make a difference."