Right
beside
you.
Have a happy new year – get a flu shot and wash your hands!
Just in time for the new year, the Reid Health system is seeing a noticeable spike in patients testing positive for flu.
Kim Schneider, RN, Infection Control at Reid Health, says the health system's statistics jumped the week of Christmas to more than 200 positive tests for flu. That concerns her because in the past four years, the highest for any week during the annual flu season was 221. At the end of November, only 17 had been recorded before trending up just in time for Christmas.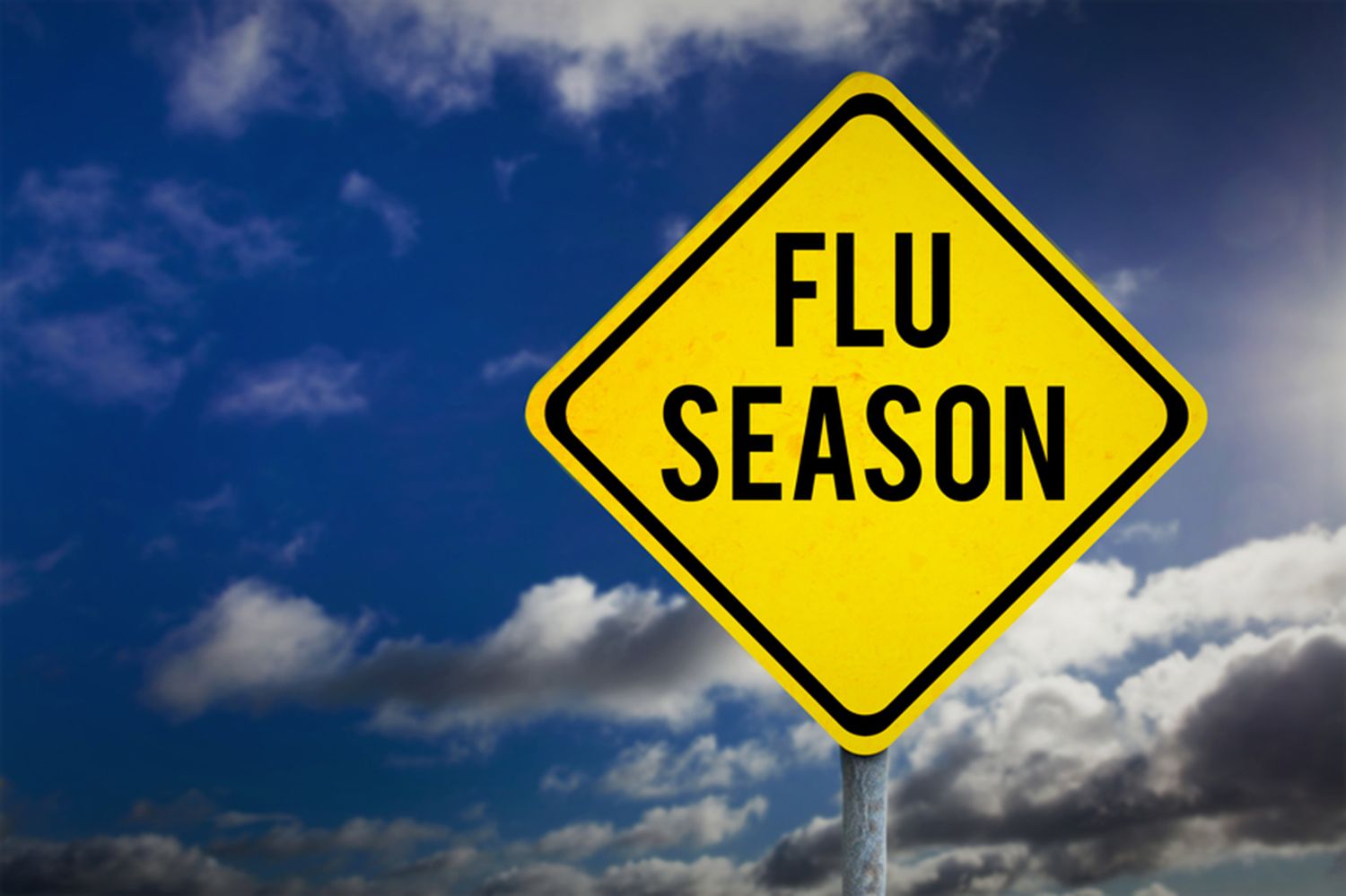 "I hope this doesn't mean we break any recent records for positive cases of flu for the 2019-2020 season," Schneider said. More than half of the positive cases were from people who visited Reid urgent care centers in Richmond, Connersville and Eaton, Ohio. The sudden spike is an indication that the official "season" for flu is starting earlier than last year, when cases peaked in late February and early March.

"There have been 14 admissions this flu season with 10 of the 14 admitted in December and the last 5 being admitted last week," she said. "Flu is showing up already in almost every state," she said, seemingly starting in southern states first.

"Flu is showing up already in almost every state." -- Kim Schneider, RN, Infection Control Preventionist at Reid Health
She encouraged anyone who hasn't obtained the flu shot yet to do so, and to take all the normal steps to protect themselves and others. "Wash your hands often, stay home when sick, and be careful when out and about." Recent warm weather could be a factor in the early arrival of more flu, because the more people are out and mingling, the more likely bugs will be spread.

Monica Schlichter, director of operations for Reid Health Urgent Cares/Ready Care, said her team has definitely noticed the increase. She said anyone coming in to those facilities in Eaton, Connersville and Richmond are encouraged to take advantage of masks, hand sanitizers and tissues available at the entrances. "It's a good time to take every precaution," she said. Urgent cares or the Reid HealthNOW mobile app are the ideal options for patients who can't see their regular caregivers and suspect flu, she said.

Meanwhile, Schneider says besides the vaccine, the following tips are tried and true to reduce chances for the flu:

Wash your hands often

Avoid close contact with anyone who is sick

Cover your coughs and sneezes

Avoid touching your eyes, nose and mouth - this is how germs spread and get into your system

Clean and disinfect potential surfaces that could be contaminated such as grocery carts, and gas pumps

Carry hand sanitizer and use it after touching things like door handles and counters
If you get sick, limit contact with others. The Centers for Disease Control recommends that you stay home for at least 24 hours after your fever is gone, except to get medical care or for other necessities.

Also, if the doctor prescribes antivirals, be sure to take them.

If you show signs of the flu, depending on severity, consider a virtual urgent care visit using the Reid HealthNOW mobile app, see your family physician, or visit an urgent care to see if antiviral medication is appropriate.

(Watch video on proper handwashing HERE)