February Ambassador 'should have her picture right beside the saying above and beyond'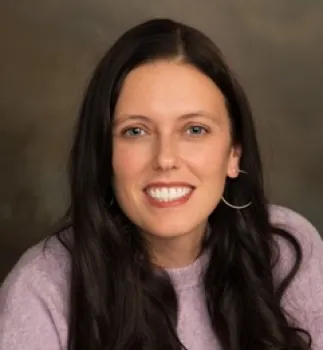 Christa Maitlen, BSN, RN
When it came to nominating the February Reid Health Ambassador, one coworker struggled. Not with what to say but in what order to list all her wonderful qualities.
Reid Oncology Associates Clinical Manager Christa Maitlen, BSN, RN, is "one of the very best I have ever worked with over the years at any hospital that I have been at," said another nominator.
"If I can be even a fourth of what Christa is, I would be honored," another wrote.
Others pointed to the work Maitlen has done with Reid's COVID-19 monoclonal antibody infusion treatment program all while continuing to juggle her regular responsibilities.
"She has been nothing short of amazing and deserves to be recognized for all the hard work she has put into this community to help defeat this virus," one said.
Maitlen has worked in oncology her entire 16 years with Reid. The lifelong Richmond resident previously worked at local extended-care facilities in their dementia care units.
"I always looked at Reid as a prestigious place to work," Maitlen said, "so it was a real confidence booster when I was hired."
A huge fan of pop culture, Maitlen has been to multiple filming locations for TV shows and movies and has attended comic and movie conventions where she met several celebrities. She also likes to play poker and watch her husband, Chuck, race go-karts. The couple have a daughter, Destiny Haist, who works as a computer scientist in Michigan.
Outside of work, Maitlen is active with Relay for Life and National Cancer Survivor's Day.
"I didn't know oncology was my passion until I got to Reid," she said. "Often people ask me, 'How do you do it? It must be so hard.' In some respects, it is hard, but I can't think of any other specialty that is more rewarding and humbling.
"Reid's culture is built on certain values: Empathy, excellence, accountability and integrity. These values honor the past and design the future. It is my honor to be part of the Reid family and to be a role model of those values to others."