Right
beside
you.
February Ambassador 'brought light into our day'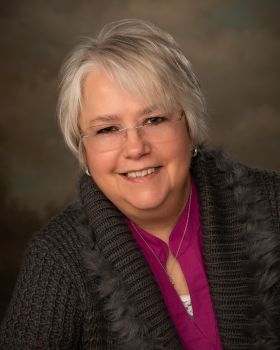 Diane Niedbalski
Diane Niedbalski, the February Reid Health Ambassador, does much more than keep the rooms clean in the Family Birthing Center.
"She brought light into our day," said one nominator who met her while he and his wife were in the center for the birth of a baby. "As a patient, we experienced Diane showing care for us as people, and we heard her looking for ways to help the larger team."
Niedbalski, of Williamsburg, has worked in Environmental Services for 13 years and almost a year in the Family Birthing Center. Coworkers cited her constant smile and willingness to help in any way needed – far beyond her duties of cleaning rooms. From escorting people who came to the wrong area to looking for ways to help patients and coworkers have a better day, "she is always willing to go above and beyond," according to nominators.
Niedbalski still lives in her hometown of Williamsburg on a farm with her husband, Todd. They have two sons, Ricki and Justin, and two granddaughters – 10-year-old Lexus and 5-year-old Gabby. When not taking care of rooms and patients at Reid Health, the Niedbalskis like to go trail riding. They have four horses, and spend as much time as they can camping and riding trails. "We take our horses on vacation," she says.
She also loves to cook and enjoys crocheting, recently completing headbands for many of her coworkers. And in season, she also likes gardening and canning, usually homemade salsa, jellies and jams.
Working in the Family Birthing Center is rewarding, she says. "I get to see babies, and hear the first cries – that's wonderful!" She appreciates the culture of caring she has found at Reid Health. "Every day you meet somebody different. And if you can help them out for a little bit -- that's what it's about."