February Ambassador 'amazing with her patients'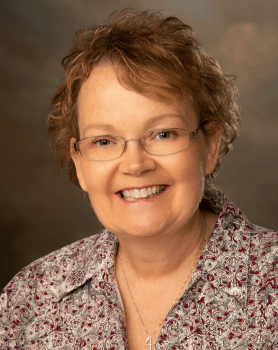 Peggy Morgan
The February Reid Health Ambassador brings joy to her patients and their families and is known for kindness and a willingness to help her coworkers.
Peggy Morgan, Nursing Care Assistant in Psychiatric Services, was described by her nominators as "kind and beyond helpful at all times." Another said she is "amazing with her patients" in adult inpatient psych and in geropsychiatric services.
"You can see the joy on Peggy's face as her patients do well in anything, and when our patients are discharged she is so excited that they are doing much better. Peggy is always making her patients the main priority," wrote another nominator.
Morgan has been on the Reid Health team for two years. She makes her home in New Paris, Ohio, with husband Bill. She came to Reid Health from a nursing home in Eaton, Ohio, where she worked for four years but not in direct patient care. "I missed the interaction and hands-on with patients."
She had spent 14 years working with developmentally disabled adults in Preble County. She appreciates being back in a role involving direct patient care.
"That's the most rewarding thing, just helping patients in their hour of need," Morgan said.
When not at work, she and her husband like to spend as much time as possible with two-year-old grandson, Easton. She is a trustee at St. Paul United Methodist Church in New Paris. In better weather, she likes to work with flowers in her yard, fish and visit car shows. The Morgans are working on a 1983 Chevy truck, slowly turning it into a hot rod, she said.
"Reid has a very well structured environment," she said. "I feel like part of the Reid family. I really enjoy my job and my coworkers."