Cambridge City Family Medicine relocation: Room to grow
Cambridge City Family Medicine's new home at 1154 South State Road 1, Suite 1, scheduled to open Aug. 3, brings more space and room for future expansion of services for patients in the long-time community medical practice. It also reopens with a new name - Reid Primary & Specialty Care - Cambridge City.
The practice is moving into what was the Alco and CVS building. James Bertsch, D.O., says the new location expands to 18 patient rooms from the previous seven. "We are looking forward to what the new facility will provide for the community."

Dr. Bertsch has practiced in Cambridge City for more than 40 years, and Ramona Orschell, NP, has been in the practice for more than 20.

The practice will now be housed in about 18,000 square feet. Dr. Bertsch notes the new location provides room for the practice to grow over the next decade, something his former location in one of the city's historic properties just didn't have the space to handle.

The extra room means the practice can eventually add X-ray and lab services. The new location also makes the possibility of adding specialist appointments as an option in the future.

Also housed in the new location are bays for Reid Health's ambulances serving that region. Ryan Williams, Director EMS, Forensics and Trauma Services, said the station will provide a great space for the crews and ambulances. "The EMS station has a home-like feel much like an apartment," Williams said. It includes space for meal preparation, a wellness area and showers. "The new station most importantly allows the ambulance to be more centrally located in the area for which we are responsible."

The 27,000 square foot building houses CVS Pharmacy, which will remain in its space.

"It's a smart move," Dr. Bertsch said when the move was announced, referring to an increasing demand for health care services in the Cambridge City area.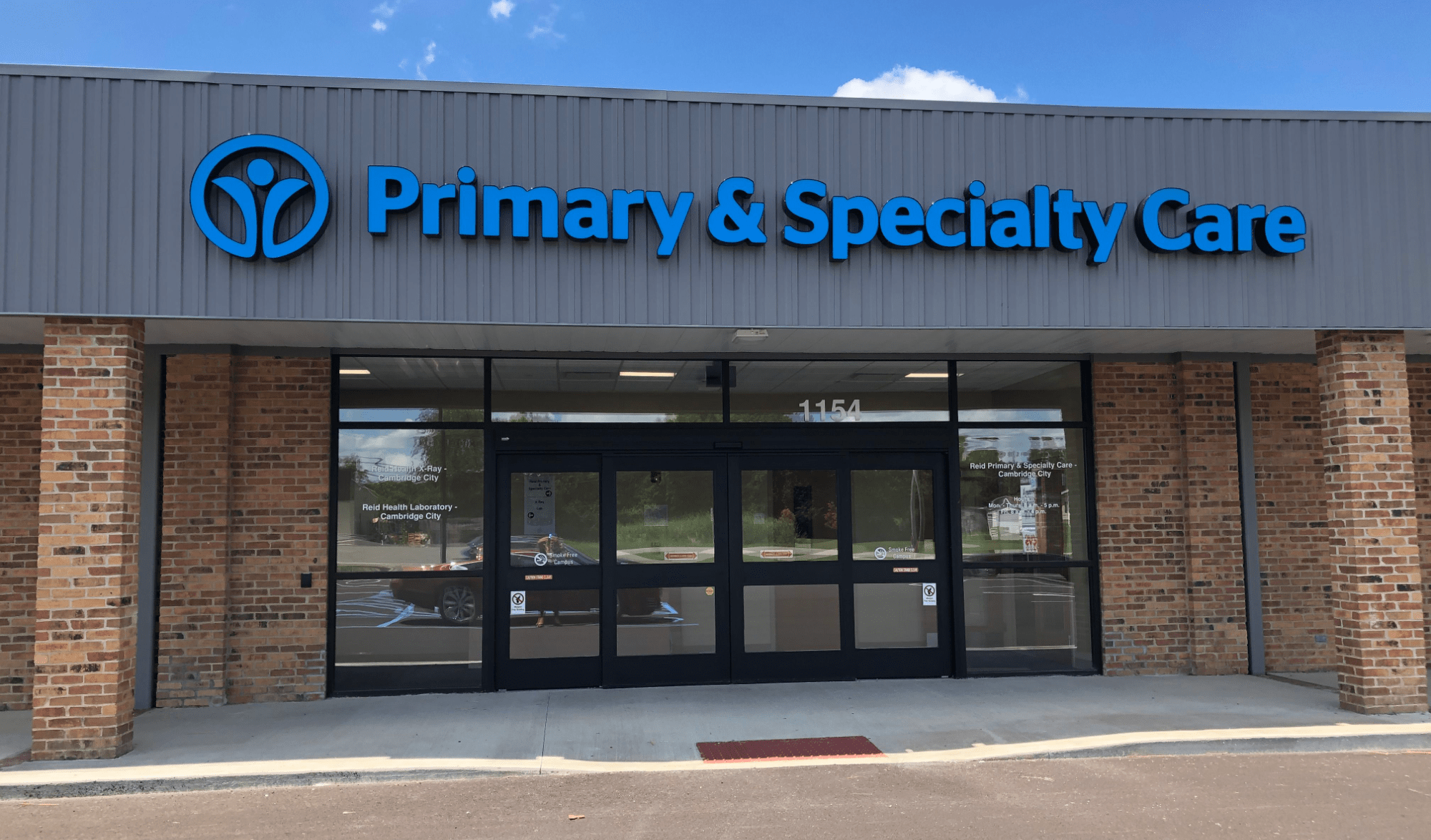 The practice

reopens with a new name - Reid Primary & Specialty Care - Cambridge City.