August Ambassador known for enthusiasm, compassion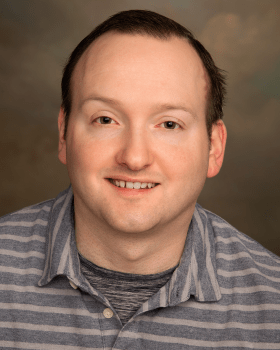 Jonathan King
The August Reid Health Ambassador "goes the extra mile" for every patient and for coworkers, according to his nominators for the award.
Jonathan King, Pharmacy Technician, is known for finding solutions "for every issue he encounters," one nominator said. "And if he cannot figure it out, he will figure out who can."

The native of Shelbyville now lives in Winchester. He is a 2008 graduate of Richmond High School and earned an associates in business studies from Vincennes University - graduating magna cum laude. He also served in the U.S. Army from 2008 to 2013.

King has worked in the Pharmacy for two years and has been on the Reid Health team for six. He began his career as a clerk in the Emergency Department before moving to Patient Access Services and then his current job. Other nominators cited his enthusiasm, compassion and respect for patients and coworkers. "He is always positive and uplifting and makes everyone feel welcomed," said another.

His current duties include serving as a discharge tech, which means he helps fill medication prescriptions for patients heading home and delivers them to their room. "I enjoy helping patients," he said. "One of my favorite things is when I can figure out an issue with insurance and in the end help them get the medicines they need - and potentially save them money."

When not working, he likes to spend time with girlfriend Carly, listen to and collect vinyl records, collect memorabilia related to the rock band Kiss, play guitar and watch movies. He has a cat named Callahan - Hanny for short.

"I try my best to show our patients and my coworkers that I care about them," he said. "I always try to have my coworkers smiling and help them have a good time at work."