Right
beside
you.
August Ambassador 'goes above the expectations'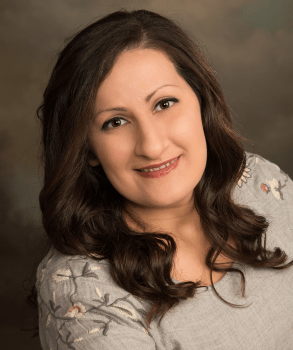 Nicole Kilgus
The August Reid Health Ambassador is known for her "extreme compassion" and ability to calm and encourage patients at Reid Rehabilitation Services.
Nicole Kilgus, rehab aide, has spent most of her almost 14 years at Reid in the same department. "Nicole consistently goes above the expectations of the CARE standards (Courtesy, Attitude, Respect, Enthusiasm)," wrote one nominator. Another cited her ability to deal with patients being treated for wound care. "She shows extreme compassion and concern for the patient. She encourages, distracts, and emotionally supports the patients while the therapist treats the wounds."
Another nominator cited her skills working with student volunteers. "She makes them each feel welcome, makes them feel appreciated and you can always hear the smile in her voice!"
Kilgus, a 2004 graduate of Richmond High School, also has a massage therapy degree from the Academy of Massage Therapy School. She says it's the great work environment and her coworkers that have kept her in the same department most of her Reid Health career. Her duties involves a variety of things, including assisting therapists with patients, wound care, ordering supplies and scheduling.

Though grieving the recent loss of her mother has her feeling "a little off track," her time away from work is often spent crafting. She paints, creates wood art and even knows how to make "diaper cakes" for baby showers. "I'm known as the Pinterest queen," she says.

She volunteered at Reid before joining the team, and was recognized as Volunteer of the Month even then. Her history of recognition also includes being named employee of the month at a previous job.

Kilgus lives across the street from her father, and her family also includes a brother and grandmother. Her roommate is Bodhi, a "very energetic" lab mix that just turned a year old. She offers many accolades to her coworkers. "I enjoy the team I work with and the interaction with our patients," she says, noting that she builds relationships with patients because they have repeating appointments.