Right
beside
you.
April Ambassador 'always happy to help'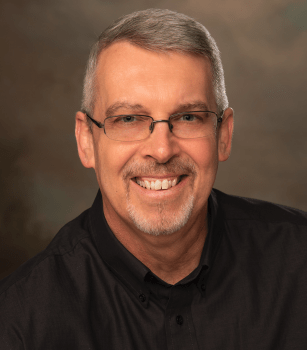 Jeff Stewart
After 30 years of driving trucks, Jeff Stewart was more than happy to do some walking instead in his new career at Reid Health.
Jeff Stewart, a walking aide for Nursing Support, is the health system's April Ambassador. "I enjoy what I do," says Stewart, who joined the team three years ago after his retirement from United Parcel Service where he spent most of the time behind the wheels of 18-wheelers or delivery vans.
His nominators say he always delivers a connection with the patients he helps. "He has a true passion for people," wrote one nominator. "He is always happy to help." Said another: "Jeff is outstanding. He always goes above and beyond the call of duty."
Other adjectives and descriptions in multiple nominations included "kind and courteous," "willing to help anyone at any time," and he "treats patients like they are his family."
A native of Manchester, Ky., Stewart has lived in the Richmond area for almost 50 years. He and his wife, Laura – also a Reid health team member – live near Centerville. They have two sons, Adam, 30, and Jacob, 27.
Stewart said that when asked what he would do when retired from UPS, his only requirement was "it's going to be indoors." When he's not helping patients on the job, he is an avid sports fan. He follows the Centerville teams that Jacob coaches, plays golf and also enjoys horse racing.
"I get to work with a lot of really good people. I like seeing people improve," he says. And an added bonus, referring to the scrubs he wears on the job: "I tell people I get to work in my PJs."