Right
beside
you.
Safe Sitter® class provides training, boosts confidence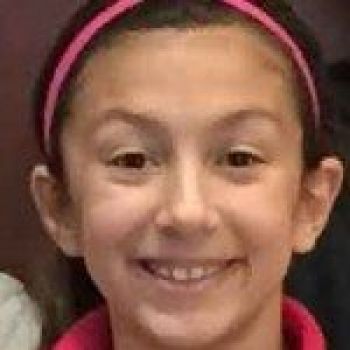 Jackie likes what she learned in the Safe Sitter program.
When Kris Hochberg heard about the Safe Sitter class at Reid she knew it would be a perfect fit for her daughter. "Jackie had expressed an interest in babysitting and she is great with kids" Kris said. "But she'd never learned how to change a diaper or respond in an emergency situation. I felt like this class would give her the foundation she needed."
The free all-day class takes place on Reid's main campus and covers everything from child care basics to first aid. Jackie a sixth grader was especially excited about learning the Heimlich maneuver and meeting other kids her age who were interested in babysitting. "The instructors were really fun—it wasn't boring at all" she said. "I learned a lot of new stuff like when to call Poison Control and what kind of behavior is normal for different age groups. By the end I felt very prepared to be a mother's helper or babysitter."
Now a certified Safe Sitter Jackie put one of her new skills to use just a few days after completing the class. "There was a two-year-old at my mom's work and she had a messy diaper" said Jackie. "I offered to change it. That was pretty gross but at least I knew what to do!"
For her part Kris is thrilled with the training Jackie received. "When I started babysitting as a teenager it was like 'here's my 18-month-old see ya!'" Kris said. "I'm really thankful that Reid is teaching kids valuable lessons that will carry them through their adult years."
About Safe Sitter®
Safe Sitter® teaches kids ages 11 to 14 everything they need to know to be safe when they're home alone watching younger siblings or babysitting. Lessons include:
Child care essentials
Injury prevention and management
Behavior management
Staying safe
Child care basics
Infant and child choking rescue
Babysitting as a business
The lessons supported through Reid's Community Benefit program are filled with fun activities and role-playing exercises. Students receive a canvas bag stuffed with supplies including a flashlight babysitting handbook and a notebook to record emergency numbers.
To learn more or register for a class contact Madison Bunger at Community Benefit or (765) 935-8847. ext. 6284.
---